Posted: October 3, 2018
Last activity: February 22, 2019
Posted: 3 Oct 2018 6:32 EDT
Last activity: 22 Feb 2019 8:59 EST
Solved
Slow browser performance
Hi.

I have recently created an RDA project which runs on a users machine and interacts with the browser.
​Essentialy, the solution only launches the browser and then waits for a specific button to be clicked.
​However, users are complaining that there is a significant drop in site performance/speed when using the browser that the automation is attached to. Other browser windows seem to be unaffected.

The same slowing down happens when interrogating.

​This makes the automation unusable since users also need to be able to perform daily tasks on that same browser window to which the automation is attached.

Could you consult wether this is excpected behaviour?
​How would you recommend resolving this?
​Also, are there any ways to identify possible causes for the problem?

Thanks!
***Edited by Moderator Marissa to update SR Details***
Share this page
Facebook
Twitter
LinkedIn
Email
Copying...
Copied!
Posted: 9 Jan 2019 16:09 EST
Hello,
Were you able to resolved the performance issue?  Can you share what was done if the issue is fixed?
Thanks.
Posted: 9 Jan 2019 17:02 EST Marissa Rogers (MarissaRogers) MOD
Senior Knowledge Management Specialist
Pegasystems Inc.
US
Thank you for posting your query on PSC. This looks like an inactive post and hence, we suggest you create a new post for your query.
Show More
Thank you for posting your query on PSC. This looks like an inactive post and hence, we suggest you create a new post for your query. Click on the
Write a Post
button that's at the top of
this screen and also on
our
Pega Support Community homepage
.  Once created, please reply back here with the URL of the new post.
We have also sent you a
private message
opening up a communication channel in case you have any further questions.
Show Less
Posted: 10 Jan 2019 2:15 EST
Hi.

​We ended having a lot of sessions with representatives from PEGA.
​In the end, the issue was resolved.
​However, it has been handed over to a different developer and I am not sure what the resolution exactly was.

I will contact him and post an update here in the next 2-3 days :)
Posted: 10 Jan 2019 4:34 EST
Hey.

​So solution was to disable HookCreateElement under [IE] in openspan.ini file, and replacing some dll's.
​The new dll's should be included in the next full release (latest package).

Hope this helps!
Posted: 10 Jan 2019 15:57 EST
Posted: 10 Jan 2019 15:59 EST
Thanks, any idea when it is going to be released?
Posted: 26 Jan 2019 10:15 EST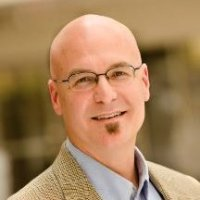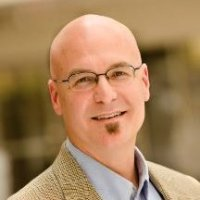 Anthony McGriff (anthonymcgriff) USA
Pega Robotic Developer
USA
US
This is now in 8.0.2016 or greater.
Posted: 7 Feb 2019 11:11 EST
Posted: 22 Feb 2019 8:59 EST Abhijith A (AbhijithA7541) Infosys Ltd

Infosys Ltd
IN
Hi Mitchell,
We are also facing a similar situation in our BOT. What we observed was even though the web page on which we were working, was loaded in around 15 seconds, controls are getting matched at around 30 - 35 seconds. We have tried the options mentioned in the above posts. But it's not helping.
Will this new version be able to fix this?
Thanks!