 Prashanth Mukkala (mukkp) PEGA
Principal System Architect
Pegasystems Inc.
US
Posted: Apr 29, 2016
Last activity: Sep 1, 2017
Posted: 29 Apr 2016 7:12 EDT
Last activity: 1 Sep 2017 11:31 EDT
Closed
Unable to generate jar file from product rule in 7.2
Most of the times in 7.2, I get this error when trying to generate a jar file from the product rule. And I don't have a way to generate my jar files because of this error. There is nothing in the log files. I have never seen this in ML8 or earlier. Any known fixes for this?
Unable to report export progress -- check logs to verify whether export succeeded
Share this page
Facebook
Twitter
LinkedIn
Email
Copying...
Copied!
Posted: 29 Apr 2016 8:04 EDT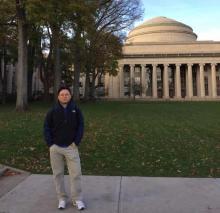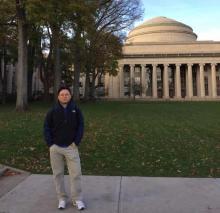 Kevin Zheng (KevinZheng_GCS) PEGA
Director, Technical Support
Pegasystems Inc.
US
Interesting issue. I would like to know more details? Have you tried other browsers (e.g., chrome, firefox)? Can you capture the IE F12 network trace or capture the fiddler trace and attach them to the post?
Posted: 7 years ago
Updated: 7 years ago
Posted: 29 Apr 2016 13:34 EDT
Updated: 29 Apr 2016 13:37 EDT
we too had noticed this issue sporadically.

to get/generate the RAP successfully we cleared browser cache and performed on different browsers (IE9, chrome, firefox...)

also

can we try generating on different machine, user etc...
Posted: 29 Apr 2016 17:41 EDT
Is the behaviour noticed for any other / all product rule/s?

would it make sense to generate the jar file by logging in as

[email protected]

??
Posted: 5 Jul 2016 12:55 EDT Nick Greenwood (GREENWON) RCDTS

RCDTS
GB
I had problems when selecting 'Create Product File' from the Product rule.
However I succeeded when selecting Designer Studio->Application:Distribution:Export and selecting 'By Product'.
Posted: 1 Sep 2017 11:03 EDT Sv Kumar Manapragada (VIJAY1219) Bank of America
Sv Kumar Manapragada
Bank of America
IN
Hi All,
we are facing similar issue . Can someone provide any solution here.
thanks,
SV Kumar