Posted: October 4, 2017
Last activity: October 16, 2018
Posted: 4 Oct 2017 14:17 EDT
Last activity: 16 Oct 2018 12:03 EDT
Closed
Solved
Pega robotic runtime not working.
Double clicked on runtime and nothing happening. It's new machine. No error trace no event log and no log file. Really appreciate if any one can suggest debug steps.
***Updated by moderator: Lochan to add SR details***
**Moderation Team has archived post**
This post has been archived for educational purposes. Contents and links will no longer be updated. If you have the same/similar question, please write a new post.
Share this page
Facebook
Twitter
LinkedIn
Email
Copying...
Copied!
Posted: 5 Oct 2017 12:28 EDT
Mitchell Vega (Mitchell) PEGA
Associate Product Manager, Robotics Engine
Pegasystems Inc.
US
First check Task Manager after starting OpenSpan.Runtime.exe. Do you see the process there? Do you see the icon in the Task Tray.
If no, then check the microsoft event viewer, check for a crash or some other issue.
Let me know.
Posted: 9 Oct 2017 9:11 EDT
Hi,
OpenSpan.Runtime.exe shows up for a fraction of second in Task Manager and disappear. No entry nothing in event viewer. Could you suggest any other steps for debug.
Thanks
Posted: 13 Oct 2017 3:20 EDT
Sindhu Patil (SindhuP3534) Virtusa

Virtusa
IN
hi ,
did u find any solution for this, facing the same issue.
Posted: 13 Oct 2017 5:40 EDT
Nope. I have raised a service request and support member is looking at it. As of now no solution.
Posted: 13 Oct 2017 7:00 EDT
Lochana Durgada Vijayakumar (Lochan_DV) PEGA
Senior Manager, Knowledge Management
Pegasystems Inc.
IN
Hi Sameer,
Please let us know the SR number so that we can tag that to this post and track it. We will update this post with the resolution once its available.
Regards,
Posted: 13 Oct 2017 9:43 EDT
Posted: 13 Oct 2017 9:49 EDT
Lochana Durgada Vijayakumar (Lochan_DV) PEGA
Senior Manager, Knowledge Management
Pegasystems Inc.
IN
Thank you!
I have updated the original post above with this information and see that the is currently under investigation.
Regards,
Posted: 27 Oct 2017 5:37 EDT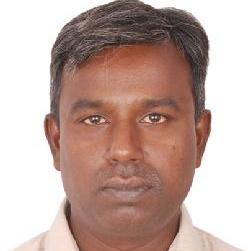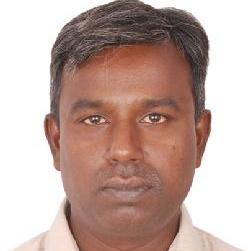 Babu palani (Babup76) Legato Health Technologies
Senior Manager Architect
Legato Health Technologies
IN
Hi,
Can you let us know the ETA for this ticket. I have the same problem and waiting for the resolution.
Thanks
Babu
Posted: 27 Oct 2017 9:07 EDT
No one has a clue now.. I did provide the trace log and nothing for now.
Posted: 6 Nov 2017 16:14 EST
Christopher Heffernan (heffc) PEGA
Senior Engineer, Technical Support, Intelligent Automation
Pegasystems Inc.
US
This issue was caused by lack of pre-requisites being installed. This was resolved by preforming a manual install which force installed all Pega Robotics pre-requisites.
Posted: 21 Apr 2018 1:49 EDT
Abhishek Biswas (ABHISHEKB1090) Cognizant Technology Solutions
Abhishek Biswas
Cognizant Technology Solutions
GB
Hi Chris,
Could you please elaborate as to what steps need to be performed so that this issue can be resolved.
Thanks,
Abhishek
Posted: 23 Apr 2018 2:12 EDT
Vidyaranjan AV (Vidyaranjan)
Senior Online Community Moderator
Pegasystems Inc.
IN
Hi,
Thank you for posting your query in the PSC. This looks like an inactive post and hence, we suggest you create a new post for your query. Click on the Write a Post button that's available on the top right pane of this page. Once created, please reply back here with the URL of the new post.
You may also refer this discussion link as a reference in the new thread.