Posted: Aug 4, 2018
Last activity: Oct 10, 2018
Posted: 4 Aug 2018 3:56 EDT
Last activity: 10 Oct 2018 0:50 EDT
Closed
Solved
Pega Agile Workbench - Work items from JIRA not synced back
Hi,
I have integrated Pega 7.4 with JIRA cloud version. The user stories created in Agile workbench gets synced back to JIRA but if I create it in JIRA under the same project, it does not reflect in Pega.
Can someone help me with this ?
Share this page

Facebook Twitter LinkedIn Email

Copying...

Copied!
Posted: 7 Aug 2018 22:19 EDT
Hi,
Yes I had tried refreshing and closing/opening and logout/login multiple times. But any user story created in JIRA is not synced back.
Any thing created in Agile workbench does reflect in JIRA. 
I am using JIRA cloud trial version with my Pega personal edition.
Posted: 8 Aug 2018 8:40 EDT
Hi Vitts1
My prefered time for a call will be after 7pm AEST on weekdays, please let me if a call can be facilitated at that time.
Regards
Milan
Posted: 9 Aug 2018 2:54 EDT
Could you please share your email to setup a webex meeting?
Posted: 5 years ago
Updated: 5 years ago
Posted: 9 Aug 2018 6:12 EDT
Updated: 10 Aug 2018 10:05 EDT
We can have it now if you are free or on Monday
<message edited by mod to remove personal information>
Posted: 9 Aug 2018 7:19 EDT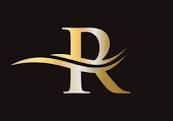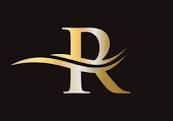 Raveendra Mothukuri (Raveendra) Adaps
Architect
Adaps
IN
Could you please let me know if it is solved because i have similar kind of issue.
Posted: 9 Aug 2018 7:59 EDT Anil Vanaparthi (vanaa) PEGA
Senior Manager, Services Engineering, Case Management
Pegasystems Inc.
IN
Yes, it solved. Having the correct project version set on the jira issue, agile workbench would display the user stories.