Posted: Jun 14, 2017
Last activity: Oct 16, 2018
Posted: 14 Jun 2017 2:30 EDT
Last activity: 16 Oct 2018 12:03 EDT
Closed
Implementing collapsible left panel.
I have a requirement to render the left menu panel collapsible. For this I have selected the user resizable in harness and modified the Skin properties of screen layout by giving the vertical separator as more than 0.
The collapsible panel is achieved only on the launch screen. If I click on any links on the menu, the left panel is not collapsible. How can I overcome this?
Thanks in advance.
**Moderation Team has archived post**
This post has been archived for educational purposes. Contents and links will no longer be updated. If you have the same/similar question, please write a new post.
Share this page
Facebook
Twitter
LinkedIn
Email
Copying...
Copied!
Posted: 16 Jun 2017 7:58 EDT
Can anyone help me on this.
Posted: 16 Jun 2017 18:03 EDT Bhuvana Mahalingam (mahab_GCS)
Senior Principal Engineer, Technical Support, User Experience
Pegasystems Inc.
US
Have to attempted to look at how this has been achieved OOTB? When you launch a portal and minimize the window the hamburger menu appears. See how that has been implemented and whether you could take the same approach.
Posted: 20 Jun 2017 9:02 EDT
Thank you for your response. I had checked the Pega designer studio recent/cases menu. It has been implemented through tab group layout with a particular style format.
But we are using a simple screen layout with header left. The SR steps mentioned for SA ID: SA-29860 was also not helpful in this case.
Posted: 17 Jul 2017 4:10 EDT
Can anyone help me on this.
Posted: 17 Jul 2017 5:20 EDT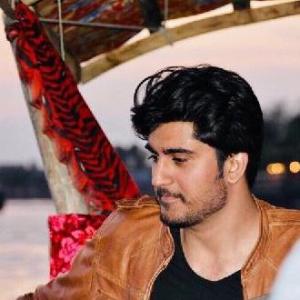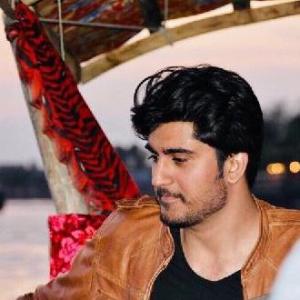 Faizan Bhat (FaizanB4) Siemens

Siemens
IN
Hi Aparna,
To create a collapsible left side menu, you have to use the screen layout which has a left menu panel. 
Since you are already making it user resizable, it should be rendered collapsable. 
Could you post the screen shot of what the harness exactly looks like and a screen shot of the menu as well.
Posted: 21 Jul 2017 5:02 EDT
Thanks for your reply Faizan. I have posted couple of screenshots in the original post.
Adding one more here.
Posted: 19 Jul 2017 3:51 EDT Raj Kumar Vigrahala (RajKumarV2452) LTI

LTI
IN
Hi Aparna,
Clicking links in menu opens other harness which is different from where user resizable option is set. So collapsible bar doesn't show up. Target harness of links should be the harness where resizable is configured.
Observed that mostly happens with user portal and pyCaseWorker harness. We can try this on pyCaseManager7 harness and have a clone, it should be working fine.
Posted: 20 Jul 2017 5:07 EDT
Thank you for the helpful response RajKumar. 
Posted: 25 May 2018 7:06 EDT Krishna Chandran M (KrishnaC2208) Aaseya IT Services Pvt Ltd
Principal System Architect
Aaseya IT Services Pvt Ltd
GB
Hope you are able to solve it by this time? If not just follow the SKIN of developer portal. In that the Screenlayout - Left -Panel Separator , do exactly as in Developer SKIN, then that will solve your issue. 
Posted: 6 Nov 2017 7:12 EST
Rachinda Gunasekara (Rachinda Gunasekara) RT
Rachinda Gunasekara
RT
CA
How about adding a responsive breakpoint to the left menu panel.