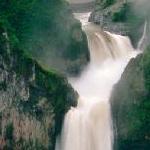 Sarath Prashanth (SarathPrashanth) CAPGEMINI
Senior Application Consultant
CAPGEMINI
SE
Posted: Sep 20, 2017
Last activity: Sep 25, 2017
Posted: 20 Sep 2017 9:59 EDT
Last activity: 25 Sep 2017 8:30 EDT
Closed
Solved
Error in Sending Email Via Agent
Hi Team,
i have an activity which closes a few cases and sends the report via Email to manager.
It is an Timely activity so i have configured an agent.
But i am getting below error when when agent tries to send email. but if i run the activity stand alone its working.
Exception at 20170920T135633.695 GMT: java.lang.NullPointerException at com.pegarules.generated.activity.ra_action_sendsimpleemail_1514f1485bc5212645ab15b16c859210.step7_circum0(ra_action_sendsimpleemail_1514f1485bc5212645ab15b16c859210.java:1058) at com.pegarules.generated.activity.ra_action_sendsimpleemail_1514f1485bc5212645ab15b16c859210.perform(ra_action_sendsimpleemail_1514f1485bc5212645ab15b16c859210.java:189) at com.pega.pegarules.session.internal.mgmt.Executable.doActivity(Executable.java:3553) at com.pega.pegarules.session.internal.mgmt.Executable.invokeActivity(Executable.java:10711) at com.pegarules.generated.activity.ra_action_batchbulkclosurelol_391ab8e5c6db4ef68349f7a44ea6424b.step7_circum0(ra_action_batchbulkclosurelol_391ab8e5c6db4ef68349f7a44ea6424b.java:2212)