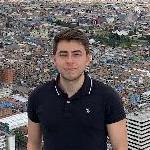 Andres Luna (AndresL5) Scotiabank Colpatria
Process Automation Engineer
Scotiabank Colpatria
CO
Posted: October 23, 2020
Last activity: October 27, 2020
Posted: 23 Oct 2020 20:16 EDT
Last activity: 27 Oct 2020 14:11 EDT
Closed
The application could not start correctly 0xc00007b - Windows Application Adapter
Hello Pega Team!
We are having issues running an RDA that uses a Windows Application Adapter. When the Bot tries to start the adapter, the following error appears: "The application could not start correctly 0xc00007b" (Image attached below).
Notes:
- The application works correctly when it is executed manually in the production VDIs. We have tried the reinstallation of Pega Robotics Runtime (8.0.2025) and the reinstallation of the Windows Application. However, the error remains.
- We are sure that the adapter is correctly configured because it initializes correctly in the development machines (Pega Robotics Studio 8.0.2025)
- We activated RuntimeLog in Verbose level to check if an error message appears. However, the only message that appears after the adapter initialization is the following: "WindowsAdapterBase.StartProcess: No user control has registered to reparent this adapter" (File attached below)
Thank you for your attention!