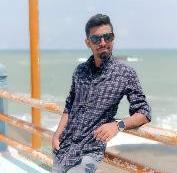 sameer mohammad (sameerm2) DHL IT services

DHL IT services
IN
Posted: Nov 30, 2019
Last activity: Dec 4, 2019
Posted: 30 Nov 2019 7:48 EST
Last activity: 4 Dec 2019 1:41 EST
Closed
Solved
This activity may not be called directly from input: RULE-OBJ-ACTIVITY DATA-ADMIN-OPERATOR-ID OPENOPERATxxxxxx
I have designed a portal in Data-Portal class.This portal shows all list of operator on the organizattion all with some jonied report properties.Source to that table layout is a data page of class Data-Admin-Operator-ID page :D_BrowxxxxxOperators.
On click on the pyUserIdentifier i'm calling an activity: openoperator class : Data-Admin-Operator-ID
iam getting error messgae :
This activity may not be called directly from input: RULE-OBJ-ACTIVITY DATA-ADMIN-OPERATOR-ID OPENOPERATORRECORD #20191022T164131.999 GMT
I have PegaRULES:SysAdm4 role to my access group too but still not able to find the cause of the issue.
Please some one help one this.

Data-Admin-Operator-ID
Please see attached document on this.
Error Log:
2019-11-30 18:08:33,707 [ttp-nio-8080-exec-10] [ortal_BUSA] [ ] [ IndianEx:01.01.01] ( internal.mgmt.Executable) ERROR localhost| Proprietary information hidden iamsameer - This activity may not be called directly from input: RULE-OBJ-ACTIVITY DATA-ADMIN-OPERATOR-ID OPENOPERATORRECORD #20191022T164131.999 GMT