Posted: August 17, 2015
Last activity: April 1, 2016
Posted: 17 Aug 2015 23:08 EDT
Last activity: 1 Apr 2016 8:41 EDT
Closed
Attaching emails via drag and drop
Hi
Is it possible to attach an email from outlook as an attachment using drag and drop via outlook? Or do we need to always save down the email as a .msg file and then upload that as an attachment
Thanks
Share this page
Facebook
Twitter
LinkedIn
Email
Copying...
Copied!
Moderation Team has archived post,
This thread is closed to future replies. Content and links will no longer be updated. If you have the same/similar Discussion, please write a new Discussion.
Posted: 18 Aug 2015 2:48 EDT
Ravi Padwal ([email protected]) NIIT Technologies Limited

NIIT Technologies Limited
AU
I think it's not possible to attach an email from outlook using drag and drop. 
You have to save and then attach.
Posted: 2 Sep 2015 13:09 EDT
I am also looking for a similar feature. End Users want to add emails related to case as an attachment for reference. However, the system gives a "Cannot Open File: C:\Users\XXX\AppData\Local\Microsoft\Windows\Temporary Internet Files\Conte... The file may not exist, you may not have permission to open it, or it may be open in another program." Implies, that the file is not added to the case at all!! Is there any solution for this?
Posted: 3 Sep 2015 6:24 EDT


Ashok Kumar Bommisetty (Ashok_Bommisetty) Areteans Technology

Areteans Technology
IN
Needs a manual step to save .msg before drag and drop :)
Posted: 4 Sep 2015 13:31 EDT
its possible, which version of Pega you are using??
Posted: 5 Sep 2015 3:14 EDT
Hi, we are on 7.1.8. Thanks
Posted: 5 Sep 2015 12:24 EDT
Veera Gangababu Gollapalli (Gangababu) PEGA
Principal Technical Solutions Engineer
PEG
IN
I tried in 7.1.8. I wasn't able to attach the email using drag and drop feature without saving the email to local system.
Can you suggest what are the steps to achieve the same?
Posted: 8 Sep 2015 9:50 EDT
@Gangababu
: Here are the steps to achieve the same: Have a dual screen platform with one having outlook and other having Pega application running (you can have both the windows open simultaneously on the same screen) Drag an email from outlook inbox and place it in the drag and drop section of attachments Pega will show that the attachment has been added Try opening the attachment System gives the error i mentioned above.
Posted: 18 Sep 2015 13:07 EDT
In 7.1.8, its not working.... its working until 7.1.6. I heard that Pega is not supporting drag and drop from outlook as they are trying to get away from ActiveX controls.
Posted: 16 Dec 2015 11:09 EST Sharad kalla (Sharadk1) Capgemini

Capgemini
US
@JaydevDoshi- Could u please share the PRPC version u using?
thanks
Sharad
Posted: 18 Dec 2015 15:49 EST
from 7.1.8, It seems Pega is trying to get away from Activex controls and drag and drop from outlook is no longer supported.
If you want to use drag and drop from outlook, change your IE compatibility settings to display in compatibility view... you need to test the application thoroughly as it might impact other areas.
Posted: 15 Feb 2016 21:47 EST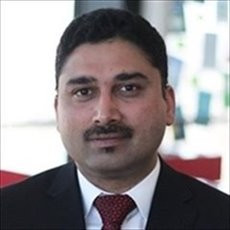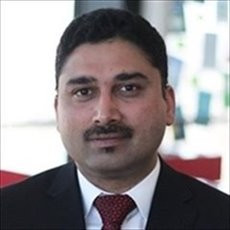 Praveen Puri (PraveenPuri) Coforge Limited
Praveen Puri
Coforge Limited
AU
Drag & drop ActiveX control in Pega 7.1.8 has been finalised to be used only for IE 9. So, if you are on any other version of IE (or any other browser), drag & drop ActiveX is not loaded but an HTML5 control is used which does not support drag/drop directly from outlook.
Posted: 15 Feb 2016 23:49 EST
Rishwanth Mutyala (RishwanthM) HCLTech

HCLTech
IN
Hi JaydevDoshi,
faced similar issue in Pega 7.1.6 the same has been resolved after importing the HotFix DL-48011, hope this will resolve your issue
Posted: 31 Mar 2016 8:09 EDT
Antony Lawrence R (Anton) HCL

HCL
IN
Hi All,
How to achieve this functionality in pega 7.1.8 (Drag and drop a mail from outlook).
Anyone knows how to activate active x controls in 7.1.8.
Thanks,
Anto
Posted: 1 Apr 2016 8:41 EDT
I think versions lesser than IE11 will display Activex controls. In IE11, you might need to enable compatibility settings to enable drag n drop from outlook. It looks like Pega is trying to get away from ActiveX Controls in the newer versions.