Posted: Dec 16, 2015
Last activity: Jul 28, 2016
Posted: 16 Dec 2015 11:31 EST
Last activity: 28 Jul 2016 11:29 EDT
Closed
Solved
Unable to view audit trail in 7.1.9
We are unable to view the audit trail of a work object after upgrading to 7.1.9 in any of our environments. I have reviewed the History instances for this work object (TC-49367) and have found 11 entries, but the History gadget on the Audit Details tab for this work object shows "No matching data was found." This is detrimental for us since actions are taken based on the date a work object was modified.
Is this a bug? If not, what can be done about this?
Share this page
Facebook
Twitter
LinkedIn
Email
Copying...
Copied!
Posted: 16 Dec 2015 15:38 EST
We didn't customize this function. I traced this action and am finding a failure in EMBED-LISTPARAMS GETHISTORYLIST step 3 (rule is in Pega-EndUserUI:07-10-13). Error is: trying to retrieve property pxLatitude from a fully exposed table that does not contain it: code:  SQLState:  Message:
The SQL statement being run as part of step 3 is:
select pzPVStream , pxCommitDateTime from PEGARULES719.pr4_rule where pzInsKey = 'RULE-OBJ-LIST HISTORY-WORK- LISTWORKHISTORY #20140609T190831.065 GMT';
When I run the statement above in my SQL client it returns one result:
pzpvstream = blob, pxcommitdatetime = 2015-10-09 17:56:37
Posted: 16 Dec 2015 15:51 EST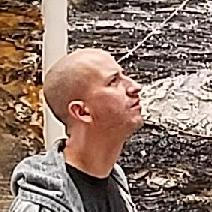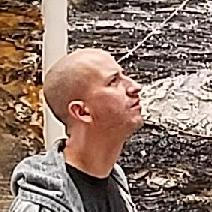 Mike Townsend (MikeTownsend_GCS)
Director, Technical Support, Customer Service
Pegasystems Inc.
US
Sean,
The pzpvstream is the blob, so you're not going to get much running that sql directly, but the fact that you get one result is interesting. I'm not sure where that error ties in with the SQL query since there is not explicit reference to pxLatitude. Does that result get written to pxResults and then get filtered out downstream or does the error prevent it from going to the clipboard? Also, it seems odd that it's saying it's a fully exposed table if there is a pzpvstream. Something definitely doesn't add up here. When you look at the table in the database, is it fully exposed? It doesn't sound like it should be.
Thanks,
Mike
Posted: 16 Dec 2015 16:31 EST
Apparently the error is preventing it from going to the clipboard.
PEGARULES719.pr4_rule has no exposed columns nor does it have a column named pxLatitude.
I'm sure you would agree that this is going to require direct hands-on troubleshooting; I'm going to open an SR.
Posted: 16 Dec 2015 16:41 EST
Kevin Zheng (KevinZheng_GCS) PEGA
Director, Technical Support
Pegasystems Inc.
US
Posted: 16 Dec 2015 19:29 EST
Yes, Google is a wonderful thing.
My issue is what was discussed in that article, and I added the columns as stated. I created another work object but am still seeing the same problem.
A query of the DB shows no data has been written to pxLatitude or pxLongitude.
Posted: 7 years ago
Updated: 7 years ago
Posted: 6 Jan 2016 15:20 EST
Updated: 12 Jan 2016 15:29 EST
- I ran this script
alter table pc_history_work_pa add pxLatitude DECIMAL(19,9);
alter table pc_history_work_pa add pxLongitude DECIMAL(19,9);
commit;
- Saved the appropriate DB table objects and it works fine.
No need to restart.
Posted: 23 Dec 2015 10:32 EST
SR-A14772 has been opened. I will update this thread when the resolution for this is discovered.
Posted: 29 Dec 2015 17:25 EST Tigran Airapetian (TigranAirapetian) PEGA
Software Solutions Engineer
Pegasystems Inc.
US
Posted: 16 Dec 2015 15:15 EST
I checked the mapping with a test of the connection - response from the system is "No problems found with this configuration".
We went from 7.1.5 to 7.1.9. We see this doc (covers 6.2 to 7.1.7):
Migrating audit data from old history table to new history table after upgrade(7.1.7)
The summation of this doc is: copy history from pr_history table to pc_history_xxx, confirm copy was successful, update indexes to point to pc_history_xxx
A count of the pc_history_xxx rows in our DB is 9314083 while a count of the pr_history rows is 12916 so I doubt this article applies to our problem.
Posted: 16 Dec 2015 15:24 EST
Good that I expected correct from your upgrade stand point. If that is the case then the note from the developer help is true, I guess. I am not that expert in resolving your issue but we can wait on experts suggestions.
Thanks,
Ravi Kumar.
Posted: 28 Jul 2016 11:29 EDT Udhay Raman (ramau) Cognizant Technology Limited
Lead Technical Architect
Cognizant Technology Limited
IN
Hi Vigneshwaran,
Could you please try the below solution. Which was given to Sean Salaz Issue and it got resolved.
Perform the following local-change:
Add the 2 missing database columns ("

pxLatitude" and "pxLongitude") 

to each DB table that contains history objects.

In Pega, resave each Data-Admin-DB-Table object that writes to each of those DB tables that contain history objects.