Posted: Apr 1, 2016
Last activity: Jul 1, 2016
Posted: 1 Apr 2016 10:10 EDT
Last activity: 1 Jul 2016 18:55 EDT
Closed
Solved
Search not working unless prefixed with "old:"
I recently upgraded my QA server from 7.1.9 to 7.2 and now the search feature will not find a rule that is in my current application. If I prefix the search with old: then the rule is found.
I have used the search landing page and accomplished the following:
- Reindex all rules
- Entered the correct Search Index Host Node ID which I obtained from the clipboard using System Pages > pxProcess > pxSystemNodeID
- Expanded Automated Search Alerts and ensured that Automatically Monitor Files is selected.
- Clicked Submit
I searched for resolutions to this issue on the PDN and the Mesh and found these, but none of them helped to resolve this issue:
https://community.pega.com/support/support-articles/search-does-not-find-anything-unless-old-prefix-used
Share this page

Facebook Twitter LinkedIn Email

Copying...

Copied!
Posted: 1 Apr 2016 10:56 EDT
It cannot find any rule unless I prefix with "old:"
Posted: 1 Apr 2016 16:10 EDT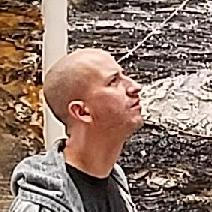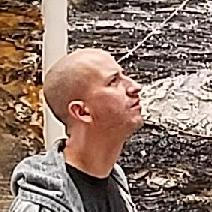 Mike Townsend (MikeTownsend_GCS)
Director, Technical Support, Customer Service
Pegasystems Inc.
US
Hello Sean,
While I don't actually know the solution to your search problem, I can explain why "old:" works. That uses a different search/indexing mechanism. My understanding is that it's not as efficient, but it's nice to have as a backup. That said, when you try and search without it, do you get any errors in the logs? If you run tracer, do you get any errors there?
Thanks,
Mike
Posted: 1 Apr 2016 18:08 EDT
Thanks for responding Mike. Unfortunately there are no exceptions in the logs or errors in tracer.
Posted: 4 Apr 2016 9:41 EDT
Hi Manjunatha, you are correct - indexing/distributed/search_enabled was set to false. After setting it to true it worked.
Thanks,
Sean
Posted: 3 Apr 2016 12:48 EDT
Hi Rajiv,
Please see my responses in the attached Search issue doc. Supporting documents are also attached.
Thanks,
Sean
Posted: 7 years ago
Updated: 7 years ago
Posted: 4 Apr 2016 2:52 EDT
Updated: 4 Apr 2016 2:53 EDT
Thanks for the details. From the tracer I was able to figure out that in line 1803, the check for whether to use distributed mode (Elastic Search) is coming as false because of which it is searching in the older Lucene index rather the Elastic Search index.
Please check the values of the following Data-Admin-System-Settings instances
indexing/distributed/enabled
indexing/distributed/index_enabled
indexing/distributed/search_enabled
Note that all of them should be true. If not, please change them to true and re-index work.
Posted: 4 Apr 2016 9:43 EDT
Hi Rajiv,
Thanks for all your help. Providing me with the complete path "indexing/distributed/search_enabled" made it easier to find the DSS entry. I saw that it was set to false - I set it to true and now it works.
Thanks again,
Sean
Posted: 1 Jul 2016 7:21 EDT Halim Yahia (HYAHIA11) Sopra Group

Sopra Group
FR
Hi Rajiv,
Is there a config settings reference that describes these settings ? It can be helpful, like for ealier versions of PRPC having a config settings reference document.
Unfortunately this document is not maintained for Pega 7 (or have I missed something ?).
Regards,
Halim
Posted: 1 Jul 2016 7:24 EDT
In general you should not worry about setting these. If the upgrade guide was followed correctly, where all the indices were built from the search landing page, this setting would have been set to true by the platform itself. Looks like, it did not happen in this case. You can refer to the details in this PDN post (upgrade guide is referred at the very end) - https://community.pega.com/knowledgebase/release-note/improved-full-text-search
Posted: 1 Jul 2016 18:55 EDT
I'll be on the lookout for this the next time I upgrade.