Posted: October 24, 2018
Last activity: November 13, 2018
Posted: 24 Oct 2018 10:42 EDT
Last activity: 13 Nov 2018 4:41 EST
Closed
Solved
Pega 8.1 Upgrade Estimation
Hi,
We are planning to do upgrade from Pega 7.22 to Pega 8.1. Could some one suggest how we should provide estimate? Shall I use sizing sheet or there is any OOTB tool. I tried pega estimation tool but it's not applicable for 8.1
Share this page
Facebook
Twitter
LinkedIn
Email
Copying...
Copied!
Posted: 24 Oct 2018 21:09 EDT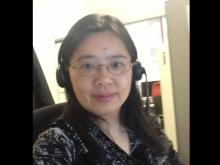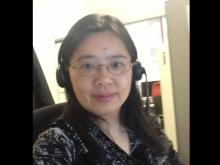 Susan Liu (SusanLiu_GCS) PEGA
Senior Principal Engineer, Technical Support, Runtime Engine
Pegasystems Inc.
US
Posted: 25 Oct 2018 11:35 EDT
Hi,
These links does not include anything related to estimation. Also It seems upgrade estimator tool is not working for Pega 8.1. I was just wondering if there is any pega template for providing estimate for upgrade; just like we have pega sizing sheet. 
Posted: 26 Oct 2018 7:11 EDT
Chaitra Kamaraju (ChaitraKVL) PEGA
Senior Product Manager, Low-Code
Pegasystems Inc.
IN
Posted: 26 Oct 2018 9:04 EDT
Hi Chaitrak,
I am attaching the document that describes the issues I am facing while using Upgrade Estimator Tool. Attaching the log file as well where I am getting a specific type of exception multiple times
Posted: 30 Oct 2018 3:24 EDT
Chaitra Kamaraju (ChaitraKVL) PEGA
Senior Product Manager, Low-Code
Pegasystems Inc.
IN
Hi AnandP,
Thanks for sharing the logs. 
From the logs, i see that the estimator rulesets are not added into the application stack. 
The application which is intended for estimation needs to have estimator in the ruleset stack. 
You can include into the production rulesets at the access group level too, but ensure that the same is selected when performing the estimations or running the estimator. 
The SOAP errors can be ignored, as it is related to a centralised system which would feed some additional information. This centralised system was not actively being used, so of-late it has been removed. So, the errors / exceptions related to SOAP would be observed, but can be ignored. 
Posted: 30 Oct 2018 4:44 EDT
Hi Chaitrak,
Estimator ruleset was alreaydy added to the application (PFA the screenshot), otherwise I guess application & access group wouldn't have appreared in the dropdown on the portal.
Posted: 30 Oct 2018 11:51 EDT
Chaitra Kamaraju (ChaitraKVL) PEGA
Senior Product Manager, Low-Code
Pegasystems Inc.
IN
Hi,
In the estimator we have the option to select the access group. 
I am assuming even that is being selected appropriately, having the application and estimator rulesets in the context/stack. 
Can you also share the complete logs, like from the time the estimator portal is launched?
Can you also try to ignore selecting the rulesets and continue with the estimation ?
We have a DSS which needs to be reset to start or repeat the estimation, you can filter the DSS with the ruleset name as estimator to find them. 
I am assuming you are using it on 7.2.2 Pega, and the RAP imported is from the folder 7.1.7 and above from the estimator package. 
Posted: 30 Oct 2018 12:58 EDT
Hi Chaitrak,
PFA the complete Pega Log. This log is from Pega 8.1 personal edition rather but I tried it on Pega 7.3 earlier as well and I faced similar issue.
I tried ignoring the ruleset but the main problem is that the estimate percentage is stuck at 0% even after 1 hour.
Also, I do not see any DSS under Estimator ruleset. I was checking this in 8.1.
Ton aswer your last question - yes, I used the same package but now I am wondering if estimator tool is valid at all for Pega 8.1?
Posted: 13 Nov 2018 4:41 EST
As per SR-C70360, estimator tool does not support personal edition. I will try the same on Enterprise edition.