 Gowtham Krishna (GowthamKrishna3010) Cognizant Technology Solutions

Cognizant Technology Solutions
IN
Cognizant Technology Solutions
Posted: Oct 7, 2016
Last activity: Nov 30, 2016
Posted: 7 Oct 2016 2:49 EDT
Last activity: 30 Nov 2016 9:23 EST
Closed
Error message persists in the main screen after closing the modal window with validation errors
We have a screen from where on click of edit link, a modal window has been configured.
Inside teh modal window we have date fields and other amount fields. On entry of wrong value in any of those fields property validation messages gets thrown automatically. If the user just wants to close the modal window by clicking the Close"x" button in the corner of modal window, then the expectation is to clear the messages from not retaining once the window is closed. But the field level validations are persisting in the main screen not allowing the user to proceed with any other task. Only an external refresh solves the problem.
Pega version: 7.1.7
 Is there any work around for eliminating the lingering issue? There is no hotfix being provided by pega right now.Please provide an information if there are any hotfix available in higher pega versions?
***Updated by Moderator: Lochan. Removed user added FAQ tag. Apologies for confusion, shouldn't have been an end-user option***
Share this page
Facebook
Twitter
LinkedIn
Email
Copying...
Copied!
Posted: 8 Oct 2016 14:07 EDT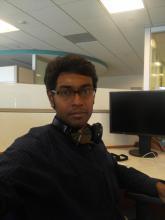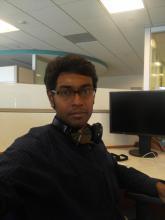 Sathishkumar Senthilkumar (sathishsenthil) Blue Rose Technologies GmbH
Pega COE Lead
Blue Rose Technologies GmbH
DE
Hi, 
We always clear the error messages before validating the input fields and executing post processing activity. The only case we won't be able to clear error message is that, if it is a dictionary validation i.e. when you are trying to submit a String value for a property configured with Integer type. In this scenario, engine will not let you clear those messages. These error messages can be cleared only by posting correct values back to the server.
Posted: 17 Oct 2016 7:51 EDT Gowtham Krishna (GowthamKrishna3010) Cognizant Technology Solutions

Cognizant Technology Solutions
IN
Yes this is the issue for which the solution is needed. User is just entering an alphabet for the amount field and he is getting the default property validation issue stating abc is not a valida decimal value. Instead of clearing  he is just closing the modal window. As a customer you would expect the window to close and to proceed with your work. But the validation carries on to the main screen and wont allow you to proceed with your other activities on screen. Unless you make an external refresh the error message from pyWorkPage won't get cleared. 
Posted: 7 Nov 2016 3:39 EST Gowtham Krishna (GowthamKrishna3010) Cognizant Technology Solutions

Cognizant Technology Solutions
IN
Hi,
The problem is occuring while we are closing the modal window using the modal window's default close (x) button in the top. We are not using our button to close the modal window. I am just entering alphabetic value to a decimal field and the pega's property level validation error message gets thrown (ex. abc is not a valid decimal value). So on closing the screen using the x button anyone will expect the error message to be discarded and to proceed with the case. But the property level error message is persisting in the main screen and its not allowing you to proceed or work anymore on the case until you make a refresh. 
Please let me know If there is any way to control the modal window's default x button.