Posted: Nov 11, 2016
Last activity: Aug 23, 2017
Posted: 11 Nov 2016 5:17 EST
Last activity: 23 Aug 2017 23:55 EDT
Closed
Data propagation from subcase to parent case
I have a property which is being used in parent case and its subcase. We are updating this property in the subcase. What are the ways to propagate the newly updated value of the property to Top case?
***Updated by moderator: Lochan to update Categories***
Share this page
Facebook
Twitter
LinkedIn
Email
Copying...
Copied!
Posted: 24 Jan 2017 23:34 EST Sreenivasa Kilaru (Sreenik) Coforge DPA Australia Pty Ltd
Solution Architect
Coforge DPA Australia Pty Ltd
AU
Posted: 21 Apr 2017 10:45 EDT
I think we should not hardcode pyWorkCover. Please advise, if otherwise. Thanks.
Posted: 14 Jul 2017 6:42 EDT Udara Dharmasena (UdaraDharmasena) Virtusa Pvt Ltd
Associate Engineer
Virtusa Pvt Ltd
LK
Hi I created DT for pass values to pyWorkCover. values are copied,but it's not showing in parent case pyWorkCover. Can you solve it? Thanks
Posted: 14 Jul 2017 10:32 EDT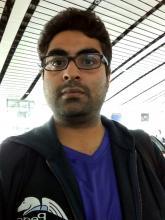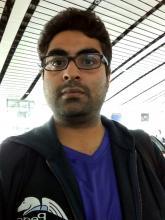 Pankaj Rawal (rawap) PEGA
Fellow Software Architect, App Authoring
Pegasystems Inc.
IN
You can use UpdateCase smart shape for this purpose.
If you are just setting it on pyWorkCover, you need to also take care of saving the Cover page.
Could you also create a new thread to get better visibility as this is a dormant discussion?
Posted: 23 Aug 2017 23:55 EDT Vipul Vangala (vipulvangala) Accenture
Lead System Architect
Accenture
AU
We need to have to pyParentPageName in parameters tab, pages & classes tab. Then pyParentPageName can be used as source page.