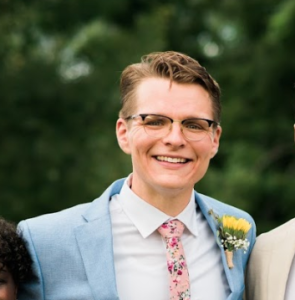 Matt Healy (healm) PEGA
Director of Product Marketing
Pegasystems Inc.
US
Posted: May 11, 2020
Last activity: Jun 9, 2020
Posted: 11 May 2020 11:27 EDT
Last activity: 9 Jun 2020 10:42 EDT
Closed
#PegaHackathon2020 Project Ideas
If you haven't heard yet, we just kicked off the first ever Pega Hackathon - running for 6 weeks from May 11 to June 22.  All of the details you'll want to know can be found here.
I'm sure there are tons of great project ideas being thought up right now.
For those who are looking for iNspiration, the Pega team came up with a few project topics, ideas, and use cases which you can use to get your creative juices flowing!
To be considered for the iNspiration Award: Use Pega's low-code platform to quickly build a solution or application which helps in the fight against and response to COVID-19.  Some examples which Pega has helped deploy recently:
To be considered for the iNnovation Award: Use Pega's robust case management, AI, and automation capabilities to build a powerful solution or application which helps businesses address the new problems they face in light of the COVID-19 outbreak and the new nature of distributed work (data connectedness, WFH productivity, WFH collaboration etc.).  Some ideas from the team at Pega:

Make it easy for organizations to monitor their physical assets from a distance using IoT (integration, intelligent case management)
Streamline customer data collection to help agents better serve their customers (integration, RPA)
Automate note taking for digital meetings (RPA, NLP)
What are some of the ideas you're considering?  The possibilities are endless!
Share your ideas below and use the Collaboration Center to post any product/hackathon questions you have (make sure to include #PegaHackathon2020 in the body of your post so we can easily find and get back to you!)