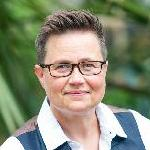 Caitlin Dean (Dean_) Accenture

Accenture
US
Posted: March 30, 2015
Last activity: March 31, 2015
Posted: 30 Mar 2015 20:55 EDT
Last activity: 31 Mar 2015 17:03 EDT
Closed
Notifying Users from Within a Process: need clarification
Manager's Title in Welcome Letter
As per the prior exercise, I have added two properties related to the hiring manager: Reporting Manager and Manager Email. The scenario requires me to create a welcome letter that includes [manager's title]. I could see this being populated if exercises led us to create the Onboarding case during the Kick off onboarding step of the Candidate case but unless I am misunderstanding this is a misleading piece of data to require in the Welcome Letter. My workaround was just to ignore this (non-existent) property and merely sign the hiring manager's name via Reporting Manager property.
Notifying the hiring mananger when new assignments are pending
The scenario says "the hiring manager should be notified via email...when the assignments for requesting the new employee's assets and setting up the new employee's enablement plan are pending"
The approach says "Assignment-pending notifications should, as much as possible, be accomplished using the Notification tab on the assignment from which the notification needs to be sent" (I realize 7.1.6 doesn't have a tab, since this has been redesigned)
Under Procedure, in "Notifying users of pending assignments" section, #2 says to write the notice to the Assignee (and the message mentions "your worklist"). Normally, I would implement this by routing these assignments to the Hiring Manager, then using Notifications like this:
But we haven't implemented the Hiring Manager as a Work Party. We only have the email in .Employee.ManagerEmail so I'm unclear what to do here given how the exercise is written.  Is the exercise just assuming this (above) will work because as I test the case, I am the only operator? Is this exercise testable at all?
Notifying the new employee of pending cases
Am I correct in assuming by "cases", we are still meant to use the first assignment in each case? I would use a Notification similar to my above screenshot for Benefits Enrollment, but the Payroll Setup case type is still only default steps (did I miss an exercise?) ...how was this part of the exercise intended to be completed?
What am I missing?
~Dean