Posted: Feb 24, 2016
Last activity: May 14, 2017
Posted: 24 Feb 2016 3:27 EST
Last activity: 14 May 2017 19:23 EDT
Closed
New Pega 7.1.9 PVS database connection details
Please kindly give the database connection details (user name/password, other connection details) for the new Pega 7.1.9 PVS, used for the Lead Systems Architect 7.1 course.
Share this page

Facebook Twitter LinkedIn Email

Copying...

Copied!
Posted: 14 Apr 2017 9:25 EDT Prasanna Kumar (PrasannaK5695) Computer Science Corporation

Computer Science Corporation
IN
Thanks Damien, I was searching for it and finally :) !!! Actually it is quite helpful/needed for every one who want to see end to end picture.
Just few correction as it has worked for different configurations for me.
Conf files are located here :
1. /var/lib/pgsql/9.3/data/postgresql.conf
2. /var/lib/pgsql/9.3/data/pg_hba.conf
And for db details tomcat context.xml file under /opt/tomcat/conf, finally the user/uname/password is as simple as pega/pega/pega to access all the schema.
Cheers!!! I am connected now.
Thanks Again Damien.
Posted: 25 Apr 2017 5:43 EDT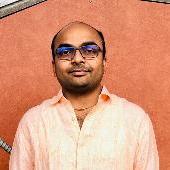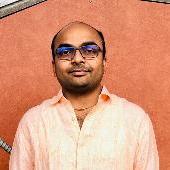 Venkata Sandeep Kumar Pamidamarri (SandeepPamidamarri) Toyota Financial Services
Venkata Sandeep Kumar Pamidamarri
Toyota Financial Services
AU
Your file locations and comments are very helpful @Prasanna
Now, I am able to connect to the DB using PGAdmin
Thanks
Sandeep P V
Posted: 14 May 2017 19:23 EDT Guruprasad Basave Gowda (GBG00001) Cognizant

Cognizant
US
I have modified the below items and restarted the postgresql.
1. /var/lib/pgsql/9.3/data/postgresql.conf
2. /var/lib/pgsql/9.3/data/pg_hba.conf
However when i try to connect using pgAdmin, i am getting 'password authentication failed for user "postgres' .
I checked the 'Context.XML' and i don't see the db details. Can you let me know what to update in 'Context.xml'.