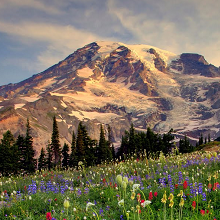 Vigneshwaran Aravindhan (VigneshAravind) Cognizant
Senior Technology Architect
Cognizant
IN
Posted: Apr 7, 2017
Last activity: Apr 6, 2018
Posted: 7 Apr 2017 6:55 EDT
Last activity: 6 Apr 2018 19:26 EDT
Closed
java.sql.SQLIntegrityConstraintViolationException: ORA-00001: unique constraint (ABC_RULES . PR_INDEX_REFERENCE_PK ) violated
This is our environment Unix + Oracle 12C + PRPC 7.2.1 in which we are upgrading an application from PRPC 6.1 SP2
We are at the second step in a split-schema out-of-place upgrade -aka- "rules upgrade"
While running the upgrade.sh we are receiving the below error; kindly verify and help us.
We have already ensured that the DB connection details and the connection credentials are valid. Could this be a space issue ?
2017-04-06 22:51:08,806 [ main] [ ] [ ] ( internal.util.MoveLog) ERROR - Fast Install Failed to save page with key INDEX-REFERENCE RULE-ACCESS-WHEN DATA-ADMIN-OPERATOR-ACCESSGROUP PZHASNOMTRESTRICTEDROLES #20130918T235445.563 GMT!0!RULEREFERENCE
[java] com.pega.pegarules.pub.PRException: There were 100 instances that were not imported.
[java] From: (unknown)
[java] at com.pega.pegarules.deploy.internal.loaders.FastLoader$BatchedSQLExecutor.commit(FastLoader.java:823)
[java] at com.pega.pegarules.deploy.internal.loaders.FastLoader$BatchedSQLExecutor.execute(FastLoader.java:780)
[java] at com.pega.pegarules.deploy.internal.loaders.FastLoader.loadMainRule(FastLoader.java:363)
[java] at com.pega.pegarules.deploy.internal.loaders.FastLoader.loadInstance(FastLoader.java:289)
[java] at com.pega.pegarules.deploy.internal.loaders.UpgradeFastLoader.importContents(UpgradeFastLoader.java:90)
[java] at com.pega.pegarules.deploy.internal.archive.importer.ArchiveImporterAbstract.importArchive(ArchiveImporterAbstract.java:46)
[java] at com.pega.pegarules.deploy.internal.archive.importer.Upgrader.handleArchive(Upgrader.java:154)
[java] at com.pega.pegarules.deploy.internal.archive.importer.AppBundleHandler.deploy(AppBundleHandler.java:90)
[java] at com.pega.pegarules.deploy.internal.archive.importer.Upgrader.runUpgrade(Upgrader.java:58)
[java] at com.pega.pegarules.deploy.external.util.UpgradeUtil.main(UpgradeUtil.java:73)
[java] at sun.reflect.NativeMethodAccessorImpl.invoke0(Native Method)
[java] at sun.reflect.NativeMethodAccessorImpl.invoke(NativeMethodAccessorImpl.java:95)
[java] at sun.reflect.DelegatingMethodAccessorImpl.invoke(DelegatingMethodAccessorImpl.java:55)
[java] at java.lang.reflect.Method.invoke(Method.java:507)
[java] at com.pega.pegarules.internal.bootstrap.PRBootstrap.invokeMethod(PRBootstrap.java:370)
[java] at com.pega.pegarules.internal.bootstrap.PRBootstrap.invokeMethodPropagatingThrowable(PRBootstrap.java:411)
[java] at com.pega.pegarules.boot.internal.extbridge.AppServerBridgeToPega.invokeMethodPropagatingThrowable(AppServerBridgeToPega.java:224)
[java] at com.pega.pegarules.boot.internal.extbridge.AppServerBridgeToPega.invokeMethod(AppServerBridgeToPega.java:273)
[java] at com.pega.pegarules.pub.PegaRULES.main(PegaRULES.java:85)
[java] Apr 06, 2017 10:51:08 PM com.pega.pegarules.internal.bootstrap.PRBootstrap
[java] SEVERE: Problem during method invocation (main)
[java] com.pega.pegarules.pub.PRException: PRException
[java] From: (unknown)
[java] at com.pega.pegarules.deploy.internal.loaders.FastLoader.loadMainRule(FastLoader.java:369)
[java] at com.pega.pegarules.deploy.internal.loaders.FastLoader.loadInstance(FastLoader.java:289)
[java] at com.pega.pegarules.deploy.internal.loaders.UpgradeFastLoader.importContents(UpgradeFastLoader.java:90)
[java] at com.pega.pegarules.deploy.internal.archive.importer.ArchiveImporterAbstract.importArchive(ArchiveImporterAbstract.java:46)
[java] at com.pega.pegarules.deploy.internal.archive.importer.Upgrader.handleArchive(Upgrader.java:154)
[java] at com.pega.pegarules.deploy.internal.archive.importer.AppBundleHandler.deploy(AppBundleHandler.java:90)
[java] at com.pega.pegarules.deploy.internal.archive.importer.Upgrader.runUpgrade(Upgrader.java:58)
[java] at com.pega.pegarules.deploy.external.util.UpgradeUtil.main(UpgradeUtil.java:73)
[java] at sun.reflect.NativeMethodAccessorImpl.invoke0(Native Method)
[java] at sun.reflect.NativeMethodAccessorImpl.invoke(NativeMethodAccessorImpl.java:95)
[java] at sun.reflect.DelegatingMethodAccessorImpl.invoke(DelegatingMethodAccessorImpl.java:55)
[java] at java.lang.reflect.Method.invoke(Method.java:507)
[java] at com.pega.pegarules.internal.bootstrap.PRBootstrap.invokeMethod(PRBootstrap.java:370)
[java] at com.pega.pegarules.internal.bootstrap.PRBootstrap.invokeMethodPropagatingThrowable(PRBootstrap.java:411)
[java] at com.pega.pegarules.boot.internal.extbridge.AppServerBridgeToPega.invokeMethodPropagatingThrowable(AppServerBridgeToPega.java:224)
[java] at com.pega.pegarules.boot.internal.extbridge.AppServerBridgeToPega.invokeMethod(AppServerBridgeToPega.java:273)
[java] at com.pega.pegarules.pub.PegaRULES.main(PegaRULES.java:85)
[java] Caused by: com.pega.pegarules.pub.PRException: There were 100 instances that were not imported.
[java] From: (unknown)
[java] at com.pega.pegarules.deploy.internal.loaders.FastLoader$BatchedSQLExecutor.commit(FastLoader.java:823)
[java] at com.pega.pegarules.deploy.internal.loaders.FastLoader$BatchedSQLExecutor.execute(FastLoader.java:780)
[java] at com.pega.pegarules.deploy.internal.loaders.FastLoader.loadMainRule(FastLoader.java:363)
[java] ... 16 more
[java]
[java] Apr 06, 2017 10:51:08 PM com.pega.pegarules.boot.internal.extbridge.AppServerBridgeToPega
[java] SEVERE: Problem during method invocation (main)
[java] com.pega.pegarules.pub.PRException: PRException
[java] From: (unknown)
[java] at com.pega.pegarules.deploy.internal.loaders.FastLoader.loadMainRule(FastLoader.java:369)
[java] at com.pega.pegarules.deploy.internal.loaders.FastLoader.loadInstance(FastLoader.java:289)
[java] at com.pega.pegarules.deploy.internal.loaders.UpgradeFastLoader.importContents(UpgradeFastLoader.java:90)
[java] at com.pega.pegarules.deploy.internal.archive.importer.ArchiveImporterAbstract.importArchive(ArchiveImporterAbstract.java:46)
[java] at com.pega.pegarules.deploy.internal.archive.importer.Upgrader.handleArchive(Upgrader.java:154)
[java] at com.pega.pegarules.deploy.internal.archive.importer.AppBundleHandler.deploy(AppBundleHandler.java:90)
[java] at com.pega.pegarules.deploy.internal.archive.importer.Upgrader.runUpgrade(Upgrader.java:58)
[java] at com.pega.pegarules.deploy.external.util.UpgradeUtil.main(UpgradeUtil.java:73)
[java] at sun.reflect.NativeMethodAccessorImpl.invoke0(Native Method)
[java] at sun.reflect.NativeMethodAccessorImpl.invoke(NativeMethodAccessorImpl.java:95)
[java] at sun.reflect.DelegatingMethodAccessorImpl.invoke(DelegatingMethodAccessorImpl.java:55)
[java] at java.lang.reflect.Method.invoke(Method.java:507)
[java] at com.pega.pegarules.internal.bootstrap.PRBootstrap.invokeMethod(PRBootstrap.java:370)
[java] at com.pega.pegarules.internal.bootstrap.PRBootstrap.invokeMethodPropagatingThrowable(PRBootstrap.java:411)
[java] at com.pega.pegarules.boot.internal.extbridge.AppServerBridgeToPega.invokeMethodPropagatingThrowable(AppServerBridgeToPega.java:224)
[java] at com.pega.pegarules.boot.internal.extbridge.AppServerBridgeToPega.invokeMethod(AppServerBridgeToPega.java:273)
[java] at com.pega.pegarules.pub.PegaRULES.main(PegaRULES.java:85)
[java] Caused by: com.pega.pegarules.pub.PRException: There were 100 instances that were not imported.
[java] From: (unknown)
[java] at com.pega.pegarules.deploy.internal.loaders.FastLoader$BatchedSQLExecutor.commit(FastLoader.java:823)
[java] at com.pega.pegarules.deploy.internal.loaders.FastLoader$BatchedSQLExecutor.execute(FastLoader.java:780)
[java] at com.pega.pegarules.deploy.internal.loaders.FastLoader.loadMainRule(FastLoader.java:363)
[java] ... 16 more
[java]
[java] Exception in thread "main" java.lang.RuntimeException: Problem during method invocation (main)
[java] at com.pega.pegarules.boot.internal.extbridge.AppServerBridgeToPega.invokeMethod(AppServerBridgeToPega.java:279)
[java] at com.pega.pegarules.pub.PegaRULES.main(PegaRULES.java:85)
[java] Caused by: com.pega.pegarules.pub.PRException: PRException
[java] From: (unknown)
[java] at com.pega.pegarules.deploy.internal.loaders.FastLoader.loadMainRule(FastLoader.java:369)
[java] at com.pega.pegarules.deploy.internal.loaders.FastLoader.loadInstance(FastLoader.java:289)
[java] at com.pega.pegarules.deploy.internal.loaders.UpgradeFastLoader.importContents(UpgradeFastLoader.java:90)
[java] at com.pega.pegarules.deploy.internal.archive.importer.ArchiveImporterAbstract.importArchive(ArchiveImporterAbstract.java:46)
[java] at com.pega.pegarules.deploy.internal.archive.importer.Upgrader.handleArchive(Upgrader.java:154)
[java] at com.pega.pegarules.deploy.internal.archive.importer.AppBundleHandler.deploy(AppBundleHandler.java:90)
[java] at com.pega.pegarules.deploy.internal.archive.importer.Upgrader.runUpgrade(Upgrader.java:58)
[java] at com.pega.pegarules.deploy.external.util.UpgradeUtil.main(UpgradeUtil.java:73)
[java] at sun.reflect.NativeMethodAccessorImpl.invoke0(Native Method)
[java] at sun.reflect.NativeMethodAccessorImpl.invoke(NativeMethodAccessorImpl.java:95)
[java] at sun.reflect.DelegatingMethodAccessorImpl.invoke(DelegatingMethodAccessorImpl.java:55)
[java] at java.lang.reflect.Method.invoke(Method.java:507)
[java] at com.pega.pegarules.internal.bootstrap.PRBootstrap.invokeMethod(PRBootstrap.java:370)
[java] at com.pega.pegarules.internal.bootstrap.PRBootstrap.invokeMethodPropagatingThrowable(PRBootstrap.java:411)
[java] at com.pega.pegarules.boot.internal.extbridge.AppServerBridgeToPega.invokeMethodPropagatingThrowable(AppServerBridgeToPega.java:224)
[java] at com.pega.pegarules.boot.internal.extbridge.AppServerBridgeToPega.invokeMethod(AppServerBridgeToPega.java:273)
[java] ... 1 more
[java] Caused by: com.pega.pegarules.pub.PRException: There were 100 instances that were not imported.
[java] From: (unknown)
[java] at com.pega.pegarules.deploy.internal.loaders.FastLoader$BatchedSQLExecutor.commit(FastLoader.java:823)
[java] at com.pega.pegarules.deploy.internal.loaders.FastLoader$BatchedSQLExecutor.execute(FastLoader.java:780)
[java] at com.pega.pegarules.deploy.internal.loaders.FastLoader.loadMainRule(FastLoader.java:363)
[java] ... 16 more