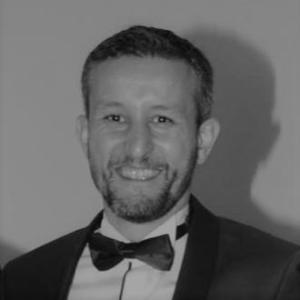 Oğuz Çavlı (Oguz_Cavli) Adqura
Programme Architect
Adqura
TR
Posted: Jul 5, 2017
Last activity: Aug 31, 2023
Posted: 5 Jul 2017 10:28 EDT
Last activity: 31 Aug 2023 13:00 EDT
Closed
Bulk Offer Upload with Offer Flow diagrams for Pega Marketing
Hi,
This is an enhancement request for Pega Marketing.
In every Pega Marketing implementation, I create Offers manually i.e. one-by-one. However, propositions can be uploaded from an excel file via Proposition Landing page at DSM. I would like to have the same feature at Pega Marketing. That would save us a lot of time.
DSM gives Import and Export option. As a Pega Marketing user I would like to have the same at Pega Marketing.
The Bulk Offer Upload would be a functionality that will allow us to upload multiple Offers, their properties, and offer flows from a single csv file via Pega Marketing GUI.
The expected behaviour:
As a Pega Marketing user I would like to be able to upload multiple offers into Pega Marketing from a .csv file. This new functionality could be similar to what strategy designers already do in the Proposition Management Landing page in DSM.
As a Pega Marketing user, when I'm in the relevant Issue/Group, I would like to import my list of Offers from an Excel (csv) file with all related offer properties i.e. SR properties and Offer Flow diagram.
As a Pega Marketing user, when I'm in the relevant Issue/Group, I would like to export Offers and their properties to a csv file.
What would really help us is not only having the offers in the system after uploading them, we also would like to have Offer Flows to be populated from a template for each Offer. The idea we've in mind is this: as a Pega Marketing user, before uploading my offers into Pega Marketing, I'll create my generic Offer Flows e.g. "SMS_Standard" offer flow which would have e.g. two SMS shapes and one HandOff component, or OfferFlow called "Branch_Generic_WithFulfillment" which would contain e.g. a generic treatment and handoff shape for fulfillment. The expectation is that once Offers are uploaded, associated offer flows will be automatically created from these existing Offer Flow diagrams.
Sample csv file should look like this:
If OfferFlowDiagram name doesn't exist in the system, upload wizard can create the OOTB offer flow with Start-End shapes for the related offers.
Could you please raise an enhancement request? This is for a customer.
Regards,
Oguz
***Updated by moderator: Lochan to add product enhancement details***
**Moderation Team has archived post**
This post has been archived for educational purposes. Contents and links will no longer be updated. If you have the same/similar question, please write a new post.
***Edited by Moderator Marissa to change Content Type from Idea to Discussion due to Idea content type being deprecated;
added Idea specialized tag***