Posted: Jul 18, 2018
Last activity: Aug 27, 2019
Posted: 18 Jul 2018 22:56 EDT
Last activity: 27 Aug 2019 9:41 EDT
Closed
When does a declare trigger exactly gets executed
Scenario 1:
1. When i save a WO1 using Obj-Save, trigger is executed. When i'm manipulating some objects in the trigger should i explicitly add any writenow/commit statements or will they be part of the same commit transaction of the WO1. If yes, suppose in an activity i have update the WO1 and issues commit in the immediate next statement. What happens to he deferred statements in the trigger?
2. Similar is the case with commited save trigger. Will the trigger be executed before the object is comitted to database. If yes, will the commit be deferred till the trigger execution is completed. I mean if declare trigger takes 2 minutes to complete, will the WO comitting be put on hold till then?
***Moderator Edit: Vidyaranjan | Updated Platform Capability***
Share this page

Facebook Twitter LinkedIn Email

Copying...

Copied!
Posted: 19 Jul 2018 9:34 EDT Gayatri Nistala (Gayatri) Adaps

Adaps
IN
It commits the data Immediately.
Posted: 19 Jul 2018 14:26 EDT
Prashant Shukla (PRASHANTS-1) Capgemini Sverige
Managing Application Consultant
Capgemini Sverige
SE
Hi Haria,
I don't think it will wait till trigger activity execution.
Best way to trace the trigger to completely understand the sequence of events
Posted: 20 Jul 2018 2:41 EDT
It will commit first, then right after commit immediately the Trigger activity will fire and execute before another other operation.
Posted: 27 Aug 2019 9:41 EDT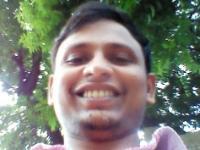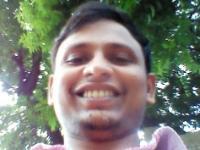 Rajendraprasadu Potti (Prajendra) PEGA
Senior Principal Engineer, Technical Support - 1:1 Customer Engagement
Pegasystems Inc.
IN
You can have two declare triggers for same work class