Shahbaz Rasti (ErshaRas) Taxonic
Business Architect
Taxonic
NL
Posted: Jul 16, 2018
Last activity: Jul 17, 2018
Posted: 16 Jul 2018 4:54 EDT
Last activity: 17 Jul 2018 4:17 EDT
Closed
Solved
Practice Exam Question wrong?
In the practice exam question for Senior System Architect the following situation is described: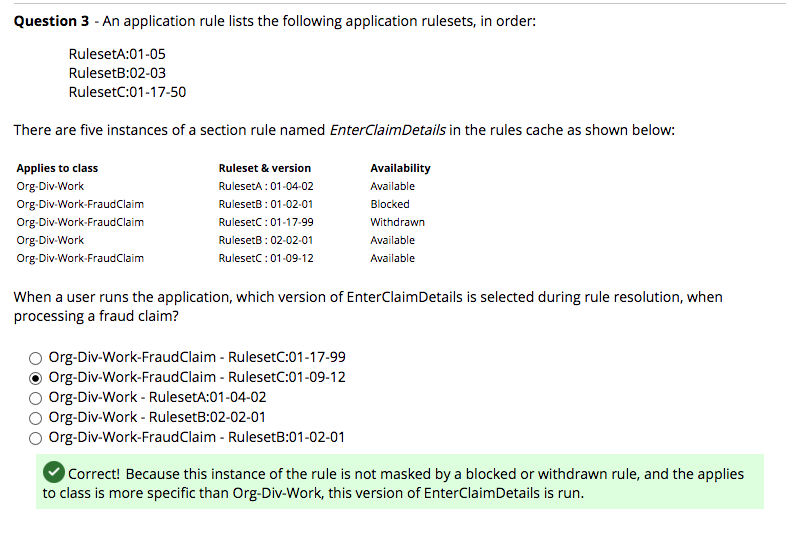 Isn't this answer incorrect? Because the rule instance in RulesetC is withdrawn in a higher ruleset (C) version (1-17-99) for the same apply to class. Conform the working of a withdrawn rule, all the rule instances in the same Major rule set version and apply to class are revoked. That would mean, the rule instance pointed as correct answer shouldn't be available.

Or am i missing something else here?