Posted: Jan 20, 2016
Last activity: Oct 4, 2018
Posted: 20 Jan 2016 17:31 EST
Last activity: 4 Oct 2018 13:54 EDT
Closed
Solved
Pega log analyzer tool (PLA) does not work properly
I downloaded and installed PLA (PegaRULES Log Analyzer) from https://pdn.pega.com/community/pega-exchange/pegarules-log-analyzer

It can take alert file and pegarules log file, and show summary. And show alert/exception in table. However, when I click on the row in the table, it does not show details of the alert or exception. It should based on PDN and my past experiences using PLA
Message was edited by: Vidyaranjan Av Included Category
**Moderation Team has archived post**
This post has been archived for educational purposes. Contents and links will no longer be updated. If you have the same/similar question, please write a new post.
Share this page
Facebook
Twitter
LinkedIn
Email
Copying...
Copied!
Posted: 25 Jan 2016 16:17 EST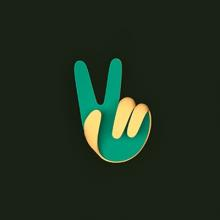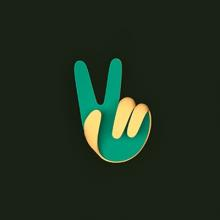 Ankur Das (@nkur.das_GCS)
Principal Software Solutions Engineer
Pegasystems Inc.
US
Can you please provide some details/screenshots of what you are trying to do and what is the ERROR on screen or the built-in Tomcat server you are seeing? If there is ERROR in tomcat log, please attach the logs from the PLA > Software > Tomcat > logs folder.
Posted: 26 Jan 2016 9:25 EST
hi Ankur,
Thank you for replying.
There is no error message in the log files.
The PLA read the alert log and pegarule log file, and it shows the alerts and exceptions in table.  See attached images below.
However, click on the rows in the table does nothing, no pop up, no error messages.  I would expect PLA should show the details of the alert or exception.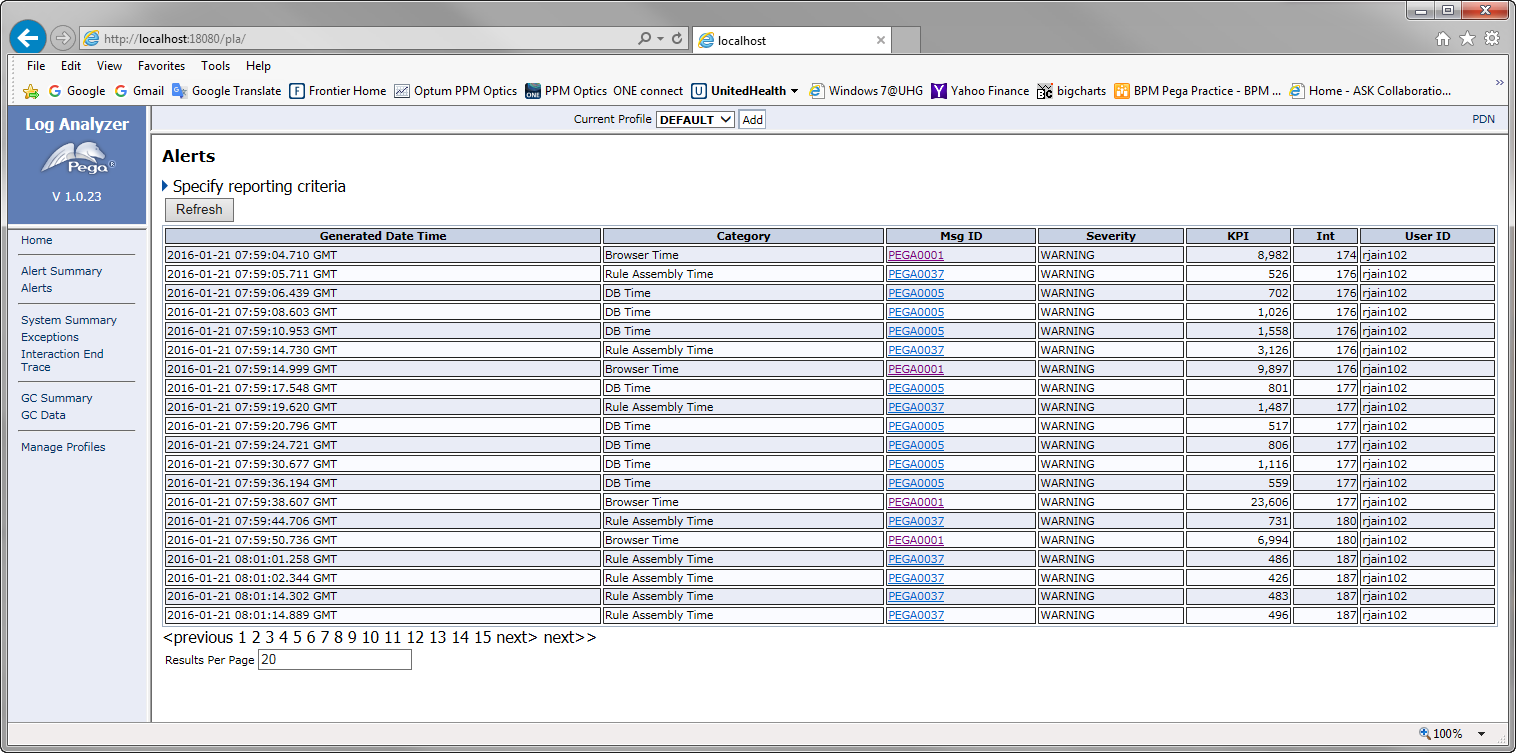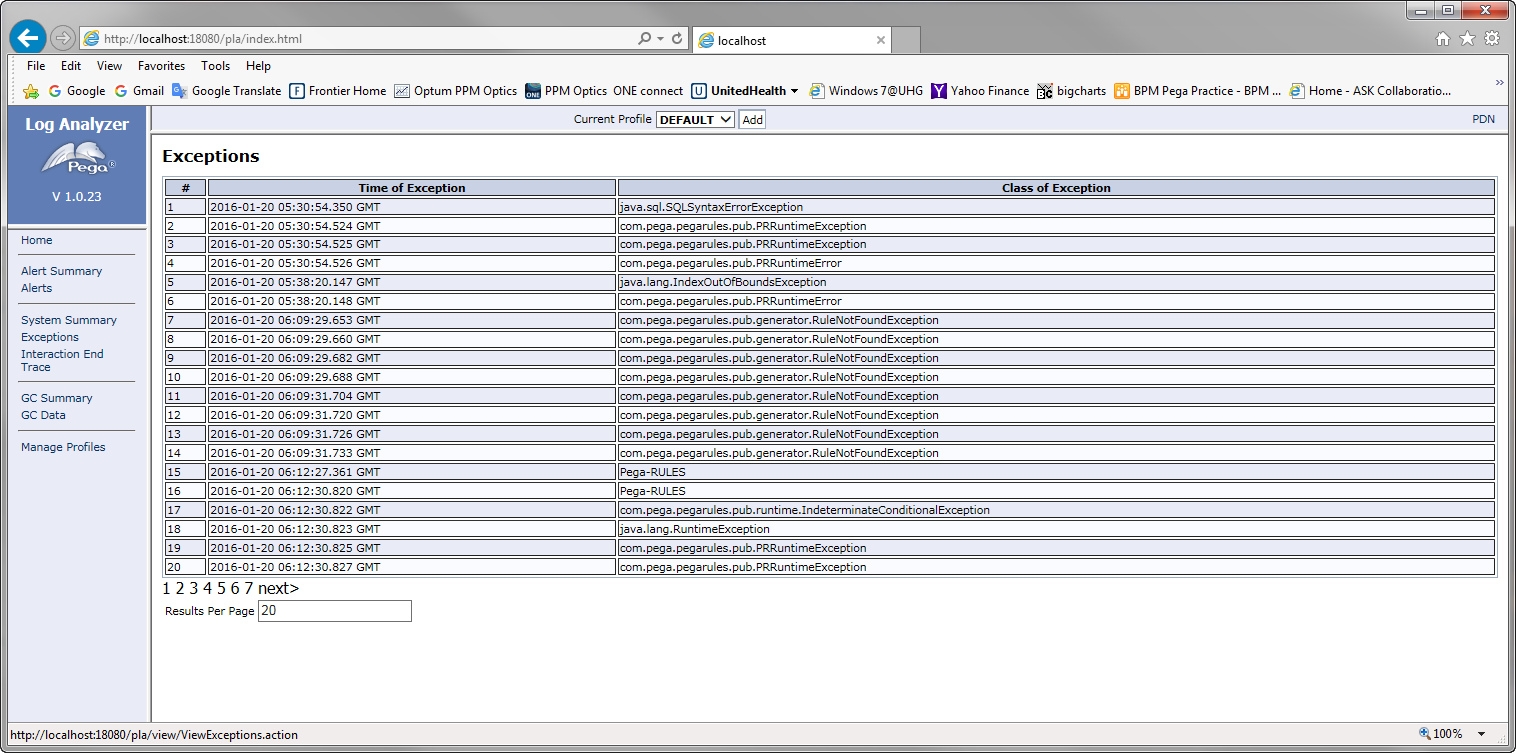 Posted: 26 Jan 2016 9:59 EST
Issue resolved. See answer from Chad.
Thank you!
Posted: 26 Jan 2016 9:22 EST
Are you using Internet Explorer? The last time I used it, PLA required IE for full functionality.
Posted: 26 Jan 2016 9:26 EST
Posted: 26 Jan 2016 9:43 EST
You'll need to turn on Compatibility Mode in IE for it to work. PLA is using older IE-only JavaScript (i.e. document.all) that does not work in standards-mode IE or in other browsers.
Posted: 26 Jan 2016 9:57 EST
Yes.  That solves the issue!
Thank you so much!!!
Posted: 7 years ago
Updated: 7 years ago
Posted: 27 Jan 2016 5:53 EST
Updated: 27 Jan 2016 5:54 EST Vinod Nakka (VinodK92) PEGA
Software Quality Architect, Quality Services
Pegasystems Inc.
IN
We found an issue with PLA, in the earlier version of PLA for new alerts added there we no PDN links.
So we started pointing to a common url where alert details for all the alert types are present. This change is available for both Alerts tab(page that appears on clicking Alerts in left pane) in the portal and also in the downloadable excel.
We have introduced this changes so that we need not rebuild pla every time a new alert is added.
Please find attached latest pla.war.
Thanks
Vinod
Posted: 10 Aug 2016 11:23 EDT ArunaKumar Roula (ArunaKumarR1519) Wipro Technologies

Wipro Technologies
IN
Hi All,
I have installed pla-1.0.23.war on WebSphere 8.5.5.4 from admin console. I am able to launch the PLA but  seeing "The website cannot display the page" on working area on IE.
"Error 500: net.sourceforge.stripes.exception.StripesServletException: Unhandled exception caught by the default exception handler." error diaplyed on Chrome.
I have attached the screenshot for reference. Please suggest me possible solution for the same.
Regards,
Aruna Kumar Roula
Posted: 20 Sep 2017 8:28 EDT Ganesh Walunj (GANESHA19) Barclays
Pega Tech Lead
Barclays
IN
Thank you about to create thread for same Problem :)
Posted: 29 Mar 2018 14:31 EDT Sowmya Badida (SowmyaB1) Anthem Blue Cross Blue Shield

Anthem Blue Cross Blue Shield
US
Hi,
I have uploaded a log file in PLA-1.0.23, but nothing happens after I Click on Upload alerts button .It prompts me to load data using above selections, I dont see errors in Tomcat logs as well. Can I know what we are missing here?