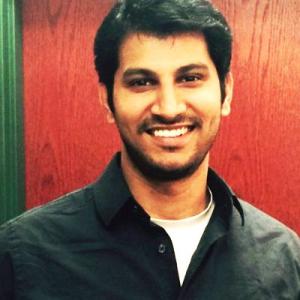 Dinesh Kumar Sundaravadivelu (DSundaravadivelu) TSYS
Dinesh Kumar Sundaravadivelu
TSYS
US
Posted: Dec 2, 2020
Last activity: Dec 7, 2020
Posted: 2 Dec 2020 14:29 EST
Last activity: 7 Dec 2020 18:34 EST
Closed
Need to embed Nodejs code in section.
I am having a requirements to enable to scripts (which will subscribe some events ) when we click on the button in the section.
I am added some scripts in a section under Cpm-Portal class and added that section in TOP right corner near to the Phone icon.
<script> 


var events = require('events');
var eventEmitter = new events.EventEmitter();

// listener #1
var listner1 = function listner1() {
   console.log('listner1 executed.');
}

// listener #2
var listner2 = function listner2() {
   console.log('listner2 executed.');
}

// Bind the connection event with the listner1 function
eventEmitter.addListener('connection', listner1);

// Bind the connection event with the listner2 function
eventEmitter.on('connection', listner2);

var eventListeners = require('events').EventEmitter.listenerCount
   (eventEmitter,'connection');
console.log(eventListeners + " Listner(s) listening to connection event");

// Fire the connection event 
eventEmitter.emit('connection');

// Remove the binding of listner1 function
eventEmitter.removeListener('connection', listner1);
console.log("Listner1 will not listen now.");

// Fire the connection event 
eventEmitter.emit('connection');

eventListeners = require('events').EventEmitter.listenerCount(eventEmitter,'connection');
console.log(eventListeners + " Listner(s) listening to connection event");

console.log("Program Ended.");

 

  </script>
This script is not get called at the 
***Edited by Moderator: Pooja Gadige to add platform capability tag***