Posted: May 7, 2018
Last activity: Aug 27, 2018
Posted: 7 May 2018 9:41 EDT
Last activity: 27 Aug 2018 14:05 EDT
Closed
Solved
How can we create a collapsible section Inside a Section
Hi All,
How can we create a collapsible section as shown in attached screens. on click of that expandable Icon, Some of the portion of the existing section should get occupied by this new section which is expanded. And If we collapse it should come to normal like as shown in the pic.
Share this page
Facebook
Twitter
LinkedIn
Email
Copying...
Copied!
Posted: 8 May 2018 11:46 EDT Bhuvana Mahalingam (mahab_GCS)
Senior Principal Engineer, Technical Support, User Experience
Pegasystems Inc.
US
Hi Raj
Your screen shot indicates that you are seeing this functionality perhaps in decisioning application or another one that involves strategy.
You can see somewhat of similar behavior in the OOTB designer studio. Use chrome developer toolbar and Live UI to figure out how expand/collapse is implemented and you can mimic something similar at your end.
Posted: 15 May 2018 2:35 EDT
Can someone help me to build such type of functionality ?
Posted: 31 May 2018 2:19 EDT
Hi,
Can anyone please help me on this ?
Posted: 23 Jun 2018 1:35 EDT
Can anyone please help me on this?
Posted: 25 Jun 2018 0:06 EDT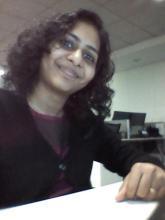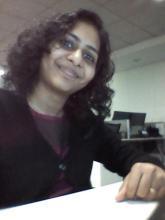 Rincy Rappai (RINCYRAPPAI) PEGA
Principal Software Engineer DevSecOps, Application Security
Pegasystems Inc.
IN
Hello Raju, 
There are a couple options that might help at your end:
Use a screen layout with a resizable panel. This is the best approach in my opinion. Not exactly the style you are looking for but should work OOTB. Did you try this? Or is there any reason for not using a screen layout?
     2. You can do something a little more custom with a column layout and a bit of JavaScript to show and hide one of the columns in combination with some custom CSS. I have not tried this approach.
Regards,
Rincy
Posted: 26 Jun 2018 11:07 EDT
Hi Rincy,
Screen Layout will not suffice my requirement since I want show it at section level and I don't have much knowledge on the JavaScript and CSS to implement the second option and If you have any sample code. Please let me know I will work on it. Thanks!
Posted: 11 Jul 2018 0:41 EDT
Can anyone please help me on this ?
Posted: 17 Aug 2018 8:36 EDT
Hi,
Can anyone please help me on this ?
Posted: 22 Aug 2018 12:23 EDT
Marissa Rogers (MarissaRogers) MOD
Principal Knowledge Management Specialist
Pegasystems Inc.
US
Hi @Raj_Chokka,
After speaking to some of our internal SMEs, the next best course of action is for you to contact Pega Consulting as we don't have anything out of the box for this.
Thank you!