Posted: November 13, 2018
Last activity: March 27, 2019
Posted: 13 Nov 2018 4:13 EST
Last activity: 27 Mar 2019 8:38 EDT
Closed
Deployment Manager - Candidate system was not able to connect to orchestrator
Hi Team,
I am getting the below error while diagnosing pipeline in Deployment Manager pipeline. Please find the attachment.
Candidate system was not able to connect to orchestrator
Thanks,
Loknath
Share this page
Facebook
Twitter
LinkedIn
Email
Copying...
Copied!
Posted: 13 Nov 2018 4:26 EST
I have verified the Authentication Profile and deselected "Require TLS/SSL for REST services in this package" checkbox as I am using HTTP protocol. Please suggest.
Posted: 16 Nov 2018 14:01 EST
Alex Newman (newma) PEGA
Senior Software Engineer, Low-Code
Pegasystems Inc.
US
The RUMURL Dynamic System Setting would be the next thing to verify. It needs to follow the format,
​Owning Ruleset: Pega-DevOps-Foundation
Setting Purpose: RMURL
​Value: URL of the orchestration server. Using this format: http://hostname:port/prweb/PRRestService
Posted: 19 Nov 2018 4:00 EST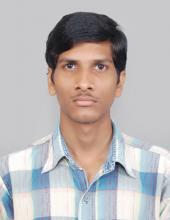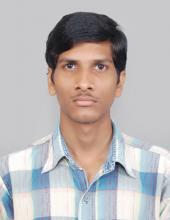 Manmadh Gubbala (gubbm)
Senior Cloud Development Engineer
Pegasystems Inc.
IN
Hi,
What versions of deployment manager are you using in QA and in Orchestrator.?
Can you also please verify if the deployment is happening properly if you trigger a deployment.
Thanks and Regards,
Manmadh Gubbala.
Posted: 13 Dec 2018 4:04 EST
Thanks everyone for responding. Looks like there a network issue. One server was in cloud and other was a local server. I have configured all cloud servers and now it is working fine.
Thanks,
Loknath
Posted: 3 Jan 2019 1:49 EST
Mohammed Burhanuddin (MohammedB9117) Coforge

Coforge
IN
Hi Loknath,
It was not exactly a network issue, as we can see in the image that you have shared, the Pipiline diagnostic was able to check and verify the target application on development env. I am also facing this issue with similar setup. Trying to understand, when orchestrator is able to check the target application on DEV, why it is failing for "Orchestrator to Development" connection.
Can somebody shed some light on this.
Thanks in advance,
Burhan.
Posted: 28 Feb 2019 1:16 EST
Chinmaya Hegde (ChinmayaHegde) PEGA
Principal Cloud Development Engineer, Application Deployment
Pegasystems Inc.
IN
Hi Burhan,
Can explain your pipeline settings and diagnose window by putting screen shot and candidate system logs if possible to debug the issue faster.
Regards,
Chinmaya Hegde
Posted: 26 Feb 2019 22:52 EST
HI @MohammedB9117 : i'm also facing the same issue. In deployment manager while doing diagnostic check getting the error: Orchestrator to DEV and Dev to QA , environments are not up and running , because of PORT issue. How to change the PORT Number in pega.
Posted: 27 Mar 2019 3:45 EDT
HI , 
Can you please help me on this.
Posted: 27 Mar 2019 8:38 EDT
Marissa Rogers (MarissaRogers) MOD
Senior Knowledge Management Specialist
Pegasystems Inc.
US
Thank you for posting your query on PSC. This looks like an inactive post and hence, we suggest you create a new post for your query.
Show More
Thank you for posting your query on PSC. This looks like an inactive post and hence, we suggest you create a new post for your query. Click on the
Write a Post
button that's at the top of
this screen and also on
our
Pega Support Community homepage
.  Once created, please reply back here with the URL of the new post.
We have also sent you a
private message
opening up a communication channel in case you have any further questions.
Show Less