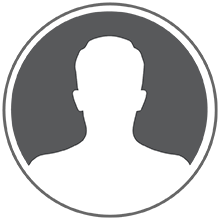 Chakri Payyavula (ChakriP8) Accenture
Chakri Payyavula
Accenture
US
Posted: Nov 11, 2017
Last activity: Nov 17, 2017
Posted: 11 Nov 2017 15:14 EST
Last activity: 17 Nov 2017 13:47 EST
Closed
Configure the report definition with a parameterized filter - Error
I am registered for Pega Senior System Architect course and in the section Parametrizing rules for reuse in the exercise Guide Pg 29 it says
On the Parameters tab, add a parameter using the information provided in the following table
Name Description Data Type Default value
Type Healthcare Benefit Option String
In the VM that I have I do not have the STRING Datatype. Not sure I this an error. So I chose Text.
Next I go to the D_HRPlanList data page and follow the instructions as detailed on Pg 30. On step No. 4 (pg 31) the screen shot in the guide shows the VALUE drop down as Parameters but in my VM instance I see only properties in the PegaHR-FW-HRFW-Data-HRPlans class. (screen Shot attached)
I tried using Param.Type but the rule will not save. Hence I am unable to parameterize the rule. Can some one help?