Posted: January 5, 2017
Last activity: January 12, 2017
Posted: 5 Jan 2017 10:27 EST
Last activity: 12 Jan 2017 12:19 EST
Closed
Calling external js while creating PDF
Hi,
We are using CKEditor ( as Rich Text editor) in Pega to allow users to write Math Functions. These Math functions (equations) are rendering proeprly on UI but when we are trying to create PDF or show the Editor in Read Only format, it is showing the source code of the equation.
Is there any way to load CkEditorMath.js file in the background so that PDF can print the Rendered equation not the source code?
Share this page
Facebook
Twitter
LinkedIn
Email
Copying...
Copied!
Posted: 9 Jan 2017 12:01 EST
Yeah we are using OOTB activity HTMLtoPDF to generate the PDF Doc
Posted: 5 years ago
Updated: 5 years ago
Posted: 10 Jan 2017 10:26 EST
Updated: 10 Jan 2017 10:25 EST
I guess the link is missing, can you please share it again
Posted: 10 Jan 2017 11:24 EST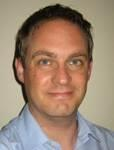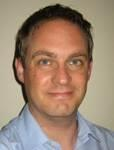 John Pritchard-Williams (JOHNPW_GCS) PEGA
Client Support Team Lead
Pegasystems Inc.
GB
Posted: 12 Jan 2017 11:45 EST
Thanks PritJ.
I am already replacing the OOTB text editors to include images and math formulas. Let me try implement the above mentioned solution. Thank you so much.
Thanks
Faheem