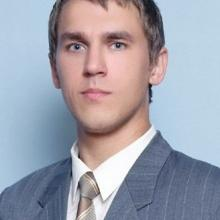 Oleksandr Bielienov (OleksandrByelyenov) Sberbank
Software Engineer
Sberbank
UA
Posted: Oct 30, 2017
Last activity: Aug 26, 2020
Posted: 30 Oct 2017 5:02 EDT
Last activity: 26 Aug 2020 8:41 EDT
Closed
Solved
Why a question about ECS has such answer?
There is a question in the Senior System Architect Essentials:
You have a requirement to create an email correspondence that can be reused by other applications. In which two layers of the Enterprise Class Structure could you apply the email correspondence rule? (Choose Two)
There are the answers:
Implementation
Division
Organization
Framework
Division and Organization are correct, but I don't understand, why the Division is there.
The question doesn't specify that the rule could be reused only in an application of a specific division.
So, I assume, that it should be available into all applications. And according to this logic the most reasonable
answers are: Organisation and Framework. Or there should be three answers: Organisation, Division and Framework.
Am I right?
***Moderator Edit: Vidyaranjan | Moved from PSC to Academy***