 RaghuVamshi Goud (RaghuvamsiGundrathi) capgemini

capgemini
IN
Posted: Nov 8, 2017
Last activity: Jul 16, 2019
Posted: 8 Nov 2017 2:08 EST
Last activity: 16 Jul 2019 7:32 EDT
Closed
How to implement DWA ?
How to implement DWA ? I tried the same way mentioned in pdn,but I am not able to trigger any mail.Can anyone describe briefly in step by step process.
Thanks,
Raghuvamsi
***Moderator Edit: Vidyaranjan | Updated title***
Share this page
Facebook
Twitter
LinkedIn
Email
Copying...
Copied!
Posted: 10 Mar 2018 3:05 EST
Hi Janav,
How do you implement DWA in PEGA 7.2? The above link was for an old version of PEGA.
Thanks
Posted: 12 Mar 2018 22:49 EDT
Hi Janav
I have a question regarding DWA. I have a requirement where i send in the same email to 5 different people. They enter a value in a field on a form and submit. I created an external party and concatenated the emails in it's Data Transform. Now when they submit the form, i want the value they entered to populate a page list data type (It has 7 columns). How do i know who entered which value (since the same form goes to 5 different people) and how do i populate the column in the correct row?
Posted: 20 Dec 2018 14:30 EST
Vidyaranjan AV (Vidyaranjan)
Senior Online Community Moderator
Pegasystems Inc.
IN
Hi,
Thank you for posting your query in the PSC. This looks like an inactive post and hence, we suggest you create a new post for your query. Click on the Write Post button here. Once created, please reply back here with the URL of the new post.
You may also refer this discussion link as a reference in the new thread.
Posted: 16 Jul 2019 7:32 EDT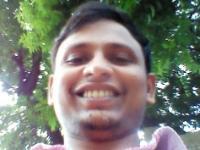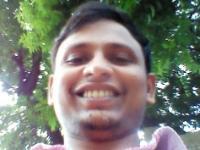 Rajendraprasadu Potti (Prajendra) PEGA
Senior Principal Engineer, Technical Support - 1:1 Customer Engagement
Pegasystems Inc.
IN
You cannot use DWA to create assignments from mail (not from PEGA). Through DWA you can process the assignments from mail created by PRPC