Posted: September 22, 2015
Last activity: October 19, 2015
Posted: 22 Sep 2015 5:36 EDT
Last activity: 19 Oct 2015 8:38 EDT
Closed
How to handle unauthorised delete action
Hi Team,
When a unauthorized person delete tries to delete any instances I should capture the error message and log it.
Pega is calling some default delete activity and a sequence of activities which I want to customize for this requirement but all r final rules.
Can you suggest me how to handle this issue
Share this page
Facebook
Twitter
LinkedIn
Email
Copying...
Copied!
Posted: 23 Sep 2015 1:11 EDT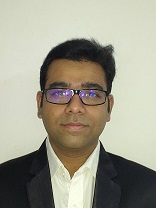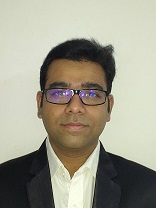 Santanu Bhattacherjee (Santanu)
Senior Manager, Cloud Engineering, Management Plane Services
Pegasystems Inc.
IN
Hi,
I dont think it is possible to customize the delete activities as per your business needs.
I would suggest you to restrict the user from deleting instances by applying proper access roles on his access group.
Posted: 23 Sep 2015 3:05 EDT
Thank you Bhattacherjee,
My requirement is to log such actions. We have security setting to prevent users from deleting .
We want to track and log such attempts.
Posted: 23 Sep 2015 7:18 EDT
Hi Bhattacherjee,
My application is on PEGA 6.1 SP2.Although the links you shared were good ,tey are on pega 7.1.9.
Security policy setting is not present in PEGA 6.1 .
And declare trigger would trigger if a rule is deleted in my case the user doesnot have priveleges to delete it. He is attemting to delete and I have to capture it.
Posted: 24 Sep 2015 5:58 EDT
Hi Bhattacherjee,
Usually we do it using Roles, priveleges so the same way my team implemented it.
My requirement is to capture the msg when a unprivileged user attempts to delete a rule.
But as all the rules being triggered there are final rules I am not able to customize the activities.
Posted: 5 Oct 2015 1:47 EDT
Hi Phani,
Could you please explain in detail. I didn't understand the above reply.
I am actually looking for a trigger to handle attempts to delete a rule by unprivileged users.
I have triggers to handle check in .checkout,delet checkout, save,delete actions for privileged users.