 Benoit Rouleau (BenoitR3) PSC

PSC
CA
Posted: Jul 24, 2015
Last activity: Aug 17, 2015
Posted: 24 Jul 2015 16:35 EDT
Last activity: 17 Aug 2015 11:54 EDT
Closed
SAE1 - Accessing Data in the User Interface - Drop down values do not get populated
I found a post that describes my problem to the dots (Not able to access created data table) but the final solution was not posted, so I am posting MY pictures so that a support person may help me. This is kind of blocking me from completing the exrecises 2 and starting 3. Please help!11
A> Screenshot of what you see when you run the process and get to the dropdown. What displays?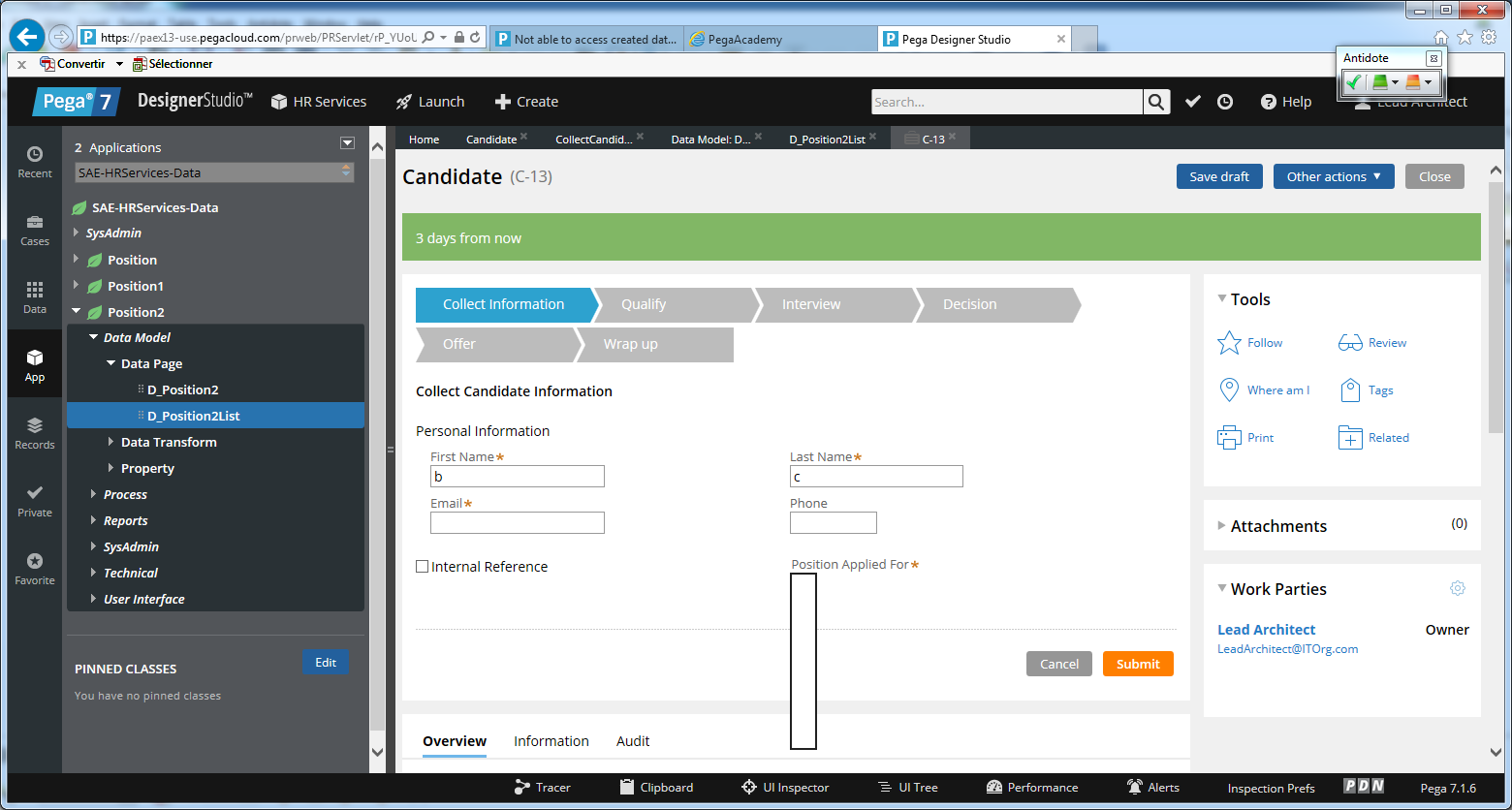 B> Screenshot of the contents in your data table (I would want to see how many rows are in the table and what the column headings are)
C> Screenshot of the configurations on the Dropdown control on the .PositionAppliedFor field. (similar shot to step 4 in the exercise guide)
D) Open the PositionList Data Page rule form and a screenshot of rule form and the unique identifier.