Jeff Badger (jeffbadger) PEGA
Principal Product Manager, Robotics
Pegasystems Inc.
US
Posted: September 27, 2022
Last activity: September 27, 2022
Posted: 27 Sep 2022 7:31 EDT
Last activity: 27 Sep 2022 7:31 EDT
Robotics Tip of the day: What does the Black Eye indicator mean, and why should I care?
Tip #3: There is a new indicator on the Palette for applications -- we affectionately call it the black eye. This important indicator tells you that the match rules for a control are currently matching more than one target in the application.
Why is this important? Reliable automation only happens if each control matches a single target at runtime. Therefore, when the black eye is shown you will know that you need to perform an extra step for this control. Add one or more additional match rules to the control in order create a unique match to the target you want to automate. This will then turn the black eye to a green eye.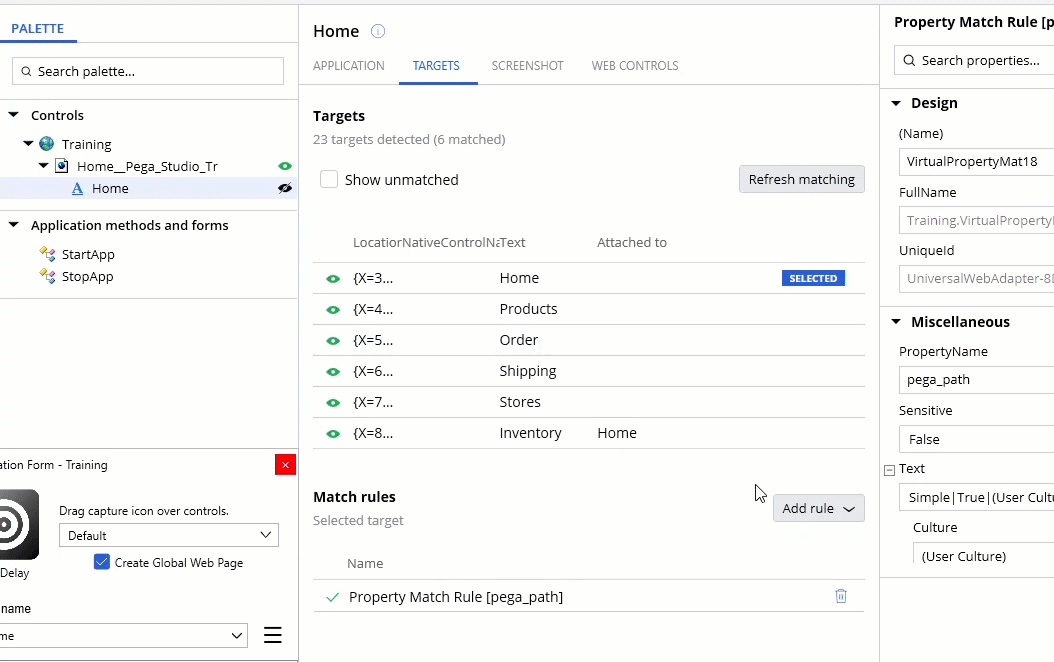 Note: Click here to see the latest Tip of the Day and a list of all prior tips.