Jeff Badger (jeffbadger) PEGA
Principal Product Manager, Robotics
Pegasystems Inc.
US
Posted: 3 weeks 3 days ago
Last activity: 3 weeks 3 days ago
Posted: 14 Nov 2022 7:47 EST
Last activity: 14 Nov 2022 7:47 EST
Robotics Tip of the day: Export recorded steps to a Word document

Tip #36: When recording steps in a process, you can create process documentation by exporting the recorded steps to a Word document. The document that the system creates contains a screenshot with the control that is being interacted with and the action that was recorded. A citizen developer can create process documentation using this feature and then an experienced developer can use the documentation when hardening the automation for use as an Application asset. 
To export the steps to a Word document, click the Stop recording button, select the steps to export in the Step editor, and then choose Export to Word from the Actions menu. The steps are not removed from the Step editor by this action. Here is an example of documentation that was created for a Login process: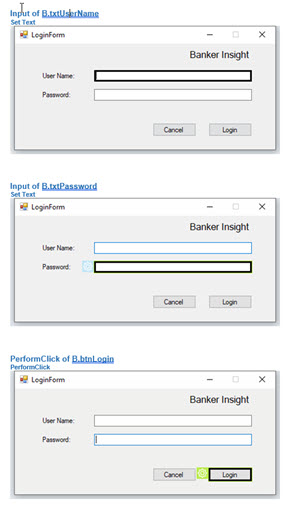 Note: Click here to see the latest Tip of the Day and a list of all prior tips.