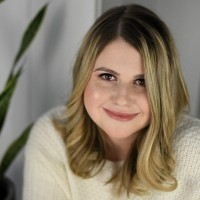 Olivia Morley (OliviaMorley) PEGA
Product Marketing Manager - Community Engagement
Pegasystems Inc.
US
Posted: September 22, 2021
Last activity: October 7, 2021
Posted: 22 Sep 2021 7:46 EDT
Last activity: 7 Oct 2021 23:42 EDT
Pega Community Events: Top Five Reasons you Need the Synchronization Server
Five Reasons you Need the Synchronization Server
Thank you for attending our recent webinar for robotics professionals on Wednesday, September 22 at 8:00 AM ET.
Description: Managing a bot farm can be difficult. The Synchronization Server takes care of all that for you. We'll explain in this 60-minute webinar how this secret gem makes sure your bots are always on, up to date, and ready to work.
We hope you understand we couldn't get to every question during our Q&A session, but we'd like to provide answers to as many as we can. Check them out below.
Have an additional question? Would you like to share feedback on this webinar? Let's keep the conversation going! Just reply here and remember to tag Danny and Becky at (@mcdoh and @Becky). 
Can it have a common deployment point, or should the Runtime user manually choose the version?
Runtime users usually do not manually choose an automation package version. They are assigned a single package and it is loaded automatically. The use case shown in the demo is more typical of what QA engineers may experience if they are having to test multiple packages or package versions.
How does it work for the organizations that use image and have one base runtime installed in the image?
There is a command line tool to install bundles locally. This allows multiple Robot Runtime versions to be available without having to use Synchronization Engine.
Also, which services need to be up and running on the machine to take advantage of Synchronization Server
Pega Updater Service is the only service required by Synchronization Engine itself.  Other services are required for specific products to work. Pega Notification Service is required by the Robot Runtime. Pega RPA service is required for unattended RPA bots.
Is there any plan for moving Synchronization Server to integrate with the platform? 
Yes. That is on the roadmap. We are looking at adding this functionality in 2022.
Do you expect client machines to need uninstall or reinstall with major version changes (like 19.x to 21.x)? Do you anticipate this to be similar with future client updates? 
Between major versions, we do anticipate that a new base installation will be required. For example, v21.1 involves a complete overhaul of the Robot Runtime engine, including changing the executable name from OpenSpan.Rutime.exe to Pega.RobotRuntime.exe along with new/different pre-requisites.
Is status server moving to platform too? We talked with someone about a Pega cloud instance. The slide Michael shared showed both Status & Sync being not part of the Platform yet. 
Status Server is used to provide information about automation packages and bundles that are available in Synchronization Server. Similar functionality will be added to Robot Manager as Sync Server moves over to Robot Manager. 
If you'd like to download the presentation in PDF format and are logged in to your Pega Collaboration Center account, you can access the attachment below.
Thank you again for attending, and we hope to see you at our upcoming events. 
You can find the full schedule on our Pega Community Events page.