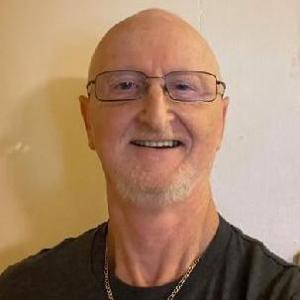 Steve Mekkelsen Madden (MaddS) PEGA
Fellow, Cloud Development Engineer, Management Plane Services
Pegasystems Inc.
US
Posted: May 7, 2018
Last activity: Aug 19, 2019
Posted: 7 May 2018 13:54 EDT
Last activity: 19 Aug 2019 9:03 EDT
PDN Article collection on Pega Agents
New PDN Articles on Pega Agents, Pega 7.2.2 – Pega 7.4
Pega Software Solutions Engineer Fellow Steve Mekkelsen Madden recently completed his series of PDN Articles on Agents.
Pega 7.2.2, https://pdn.pega.com/working-agents-pega-722/working-agents-pega-722
Pega 7.3, https://pdn.pega.com/working-agents-pega-73/working-agents-pega-73
Pega 7.3.1, https://pdn.pega.com/new-agent-rules-pega-731/new-agent-rules-pega-731
Pega 7.3-7.3.1, https://pdn.pega.com/enabling-or-modifying-agent-schedules-data-agent-queue/enabling-or-modifying-agent-schedules-data
Pega 7.4, https://pdn.pega.com/new-agent-rules-pega-74/new-agent-rules-pega-74
In this blog, Steve shares what prompted the need for the articles, how he approached the topic, and what his research and analysis uncovered.
Thank you for reading all about the progress being made with agent queue processing in the Pega Platform. As you can see from each release, there have been changes to this feature of the product all the way through 7.4. These changes simplify how background processes can be designed, built, executed and managed in your application which the most significant benefits being in the latest 7.4 release.
You may be asking, why have separate articles on Pega Agents when I can read about agents in the online help? True, there are technical references to how Rule-Agent-Queue and Data-Agent-Queue instances are configured and used in an application. However, the online help is a "technical reference" for the "how do I" type questions. They do not provide examples of an existing application being upgraded to the next release, and as such, the details provided in online help assist new developers with configuring a new agent, not upgrading of agents from release to release to take advantage of the latest features.
These articles, are specifically written for those of us who are updating/upgrading to the next release of the Pega Platform and what we need to know about changes to this feature of the product. Why is this any different from just installing the next release? Think of a new install as a brand new, clean and un-configured system without any applications built on it. While the base product will work, there are many features that each customer must design and build including the agents before they can truly take advantage of our products. That's where the online help comes in to assist new customers and new installations of the Pega Platform and we've done a great job providing all the technical references required to do so.
As a long-time developer of the platform for over 21 years at Pega, agent processing is a feature area that can make or break an application. Why? Think of agents as a process that is running according to a schedule in the background while users are active in the application. These processes may be updating Service Level Agreements, prioritizations based on age and other criteria of a case type, sending out correspondence to your customers and monitoring your applications footprint in your environment for performance and other aspects of the application. When built correctly, with time and thought, these agents can be effective, efficient, performant and great for the application itself. However, if even a single agent is not designed correctly by executing too frequently, not frequent enough, writing out info lines in the logs unnecessarily, this could have negative consequences to your application and its users. For this reason, I felt it was a great way to help our customers avoid gaps and have everything they need to know with a simple click of a mouse for all the releases from 7.2.2 through 7.4 illustrating the benefits of upgrading the use of your agent processing.
These articles are written from my experiences of upgrading applications I'm responsible for in multiple environments (Development, QA, Production, etc.) and upgrading them to every release we've ever had for PRPC and the Pega Platform. Each release may require or recommend other application changes that are not covered here. These articles are focused specifically for Agent Processing so that you will benefit from my failures and successes over the years and not lose any sleep over it. Should you have any questions or scenarios that you are unsure how to handle in one of these releases for Agent Processing, post it here so that I, my colleagues or someone else can provide the guidance you seek. Be sure to check out the latest version of the Pega Platform 7.4 when you are planning your next upgrade!