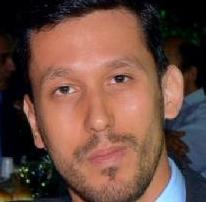 Emin Cavli (cavle)
Lead Technical Architect
Pegasystems Inc.
TR
Posted: Apr 3, 2019
Last activity: Apr 9, 2019
Posted: 3 Apr 2019 8:57 EDT
Last activity: 9 Apr 2019 2:42 EDT
Closed
UpgradePegaMarketing activity missing the Physical Partition check box
Hi All,
In the Pega Marketing Upgrade Guide, there is this section called 'Running the Upgrade activity' which is mentioning to run the 'UpgradePegaMarketing' activity to update your existing campaign runs and segments to work with Pega Marketing 8.1.
Prior to running the activity it is mentioned to check the Physical Partition check box as below,
'If your environment is configured with physical partitioning, ensure that the check box for Physical Partition is checked'
Currently the checkbox is missing. I checked the activity and the code but there is nothing there regarding Physical Partition check box.
From my perspective, customers usually choose to use physical partitioning with PR_DATA_IH_FACT table when it comes down to Pega Marketing but the activity seems nothing to do with that table.
So wondering if it is a documentation bug or if the check box is really missing from the code. If it is a documentation bug the current/future upgrade guides should be updated.
Cheers,
Emin