Posted: Aug 5, 2018
Last activity: Mar 27, 2020
Posted: 5 Aug 2018 0:23 EDT
Last activity: 27 Mar 2020 14:33 EDT
Closed
Should a production ruleset be added to the application ruleset stack
Hi
I have added a ruleset as a production ruleset in the application rule and by default the ruleset is not available in the operators stack unless we add it to the access group.
I din't understand why the production ruleset added is not added to operators stack by default.
Does this not cause any kind of inconsistencies in production env.. Since only a few users have access to rules in production ruleset while others dont have..
The usecase i'm talking is as below:
Lets say we have delegated a decision table for an operator.. The operator has access to production ruleset from an access group and also the ruleset is mentioned in the application rule. Now, in the application code i have written an activity to read from decision table to get some informaiton.
Now, user who has access to decision table is able to execute the DT. However, since i dont have the production ruleset added to AG its failing.
Should we add production ruleset to application rule rulset stack as well?
What is the recommendation?
***Moderator Edit-Vidyaranjan: Updated Platform Capability***
Share this page
Facebook
Twitter
LinkedIn
Email
Copying...
Copied!
Posted: 5 Aug 2018 3:36 EDT Gayatri Nistala (Gayatri) Adaps

Adaps
IN
Posted: 8 Aug 2018 12:05 EDT Marc Lasserre (MarcLasserre_GCS) PEGA
Technical Account Manager
Pegasystems Inc.
FR
Hello,
When working with Production ruleset, I was mainly doing it via the AccessGroup. So this ruleset becomes on top of everything else.
I never had to add it on Application ruleset stack.
Posted: 13 Aug 2018 10:14 EDT Naresh Anchuri (Naresh Anchuri) Coforge DPA
Solutions Architect
Coforge DPA
IN
The Production rulesets that we mention in the Application rule form is just tells that what all production rulesets we have in the application. And in order to be available to end user they need to added to access groups and usually delegated rules and reports will be kept in production so that special users can amend if required.
Posted: 26 Aug 2018 0:00 EDT
Thanks everyone.
Thats where i'm confused. I understand that the delegated rules will be amended by privileged users. However, what purpose does it serve when these rules are not available to other users for access. i mean since we dint add the product ruleset to application stack these rules will not be available to other users.
Posted: 26 Aug 2018 2:47 EDT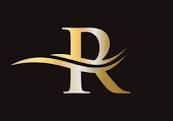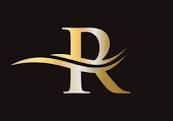 Raveendra Mothukuri (Raveendra) Adaps
Architect
Adaps
IN
Posted: 22 Nov 2018 23:58 EST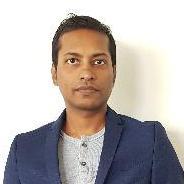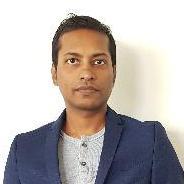 Ashish Jaiswal (ASHISHJAI) Incessant Tehnologies
Ashish Jaiswal
Incessant Tehnologies
AU
For the delegated rules to be available to all access groups for execution, we need to add those in the application ruleset stack.
The production ruleset comes into picture when we want the operators to be able to create rules in production, mainly the customized reports. In this case, the operators with access groups having this ruleset in its production ruleset will only have access to this particular ruleset.
Posted: 13 Feb 2019 10:23 EST Michael Fede (MichaelF4652) Raytheon Technologies

Raytheon Technologies
US
After reading this thread and all of the documentation I can find, the best practice on this is still very confusing.
Here's the scenario:
An application has a production ruleset so that certain rules can be updated in production.
Let's say we have a paragraph rule in the production ruleset that is delegated to the Managers AG so that Managers can update the content in production.
We want all users of the application (regardless of what access group they are in) to execute the latest version of the rules in the production ruleset, everyone should see the latest version of that paragraph rule's content, regardless of what access group they are in.
What is the best option? Should we:
Add the production ruleset to the Application rulesets stack in the Application Definition?
OR Add the production ruleset to the Production Rulesets list (under Advanced > Run time configuration) in every Access Group
Option 1 seems like it would be easier to maintain and avoid the risk of having an Access Group that is missed. Are there any risks with option 1? Is there clear documentation to follow on this topic?
Posted: 12 Feb 2019 23:37 EST
I could no where find any clear documentation as to what the best practice is.
I too agree with Option 1.
Posted: 21 Apr 2019 12:58 EDT Azharuddin Khazi (Azharuddin) Optum

Optum
IN
The production ruleset section of the application does not make any change to operators ruleset stack.
This field only allows the listed rulesets to be selectable in access group that are part of that application.
Always add the production ruleset to all the access groups so that changes will be reflected to all users.
Posted: 5 May 2019 1:40 EDT
Instead of adding it to all access group's I think adding it to the application ruleset stack is simple :)
Posted: 12 Feb 2020 1:28 EST Durga Prasad Paladugula (durgaprasadp1159) T-Systems

T-Systems
MY
Please find my toughts to the scenario.
EX: Rulesets in Application A,B,C,D,P (where P is the production ruleset).
Operator 1 is having A,B,C ruleset access
Operator 2 is having C,D,P ruleset access
If the Production ruleset P is in Application Stack then Operator 1 and 2 can access the Rules in Ruleset P and only operator 2 can edit the rules in the ruleset.
Posted: 25 Mar 2020 9:32 EDT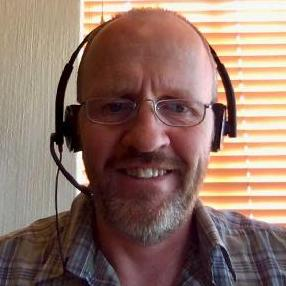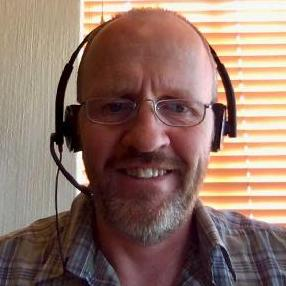 Johan Hoogenboezem (JohanH55) Ernst & Young
Senior Manager
Ernst & Young
ZA
When I click on the knowledge base article link quoted above I get "You are not authorised to access this page". Seriously?