 Alex Scott (AlexS7887) Shared Services Connected Ltd

Shared Services Connected Ltd
GB
Posted: Aug 3, 2023
Last activity: Aug 3, 2023
Posted: 3 Aug 2023 10:03 EDT
Last activity: 3 Aug 2023 10:03 EDT
Remove tasks from menu
I'm trying to remove/disable these two options from the task list in a case.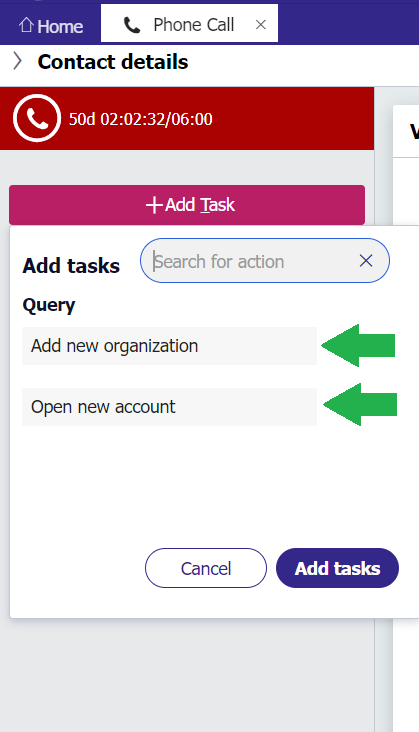 I've done a LiveUI on the options and found the Flow Action CPMTaskListMenu, which links to CPMTAskListMenu Section.
I found in here a List/Group called DriverCategories, which is a property that has a Page List in Embed-PegaCA-IntentCategory
If I open this class in App Explorer and go to Data Model > Property, there is a page list called TaskList, and loads of properties within that, but can't find anything for the options I'm looking for.
I did trace when clicking the Task Menu, and found some references in a datapage for DriverCategories. 2 entries in pxResults that match 'Add new organization' and 'Open new account'.
I'm a bit lost at how to do what I thought would be a straight forward change.
Can someone explain how this hangs together and how I can remove 'Add new organization' and 'Open new account' from the 'Add Task' Menu?