Posted: April 25, 2017
Last activity: October 16, 2018
Posted: 25 Apr 2017 5:12 EDT
Last activity: 16 Oct 2018 12:03 EDT
Closed
Solved
Interrogation fails on Windows10
Hi,
I'm trying to go through a course "PEGA ROBOTIC AUTOMATION ARCHITECT ESSENTIALS (8.0)", I've installed Pega Robotics Studio (8.0.1016.0) on my Windows 10 laptop. Everything worked fine until I've tried to perform the first interrogation. I've got an error like on below screen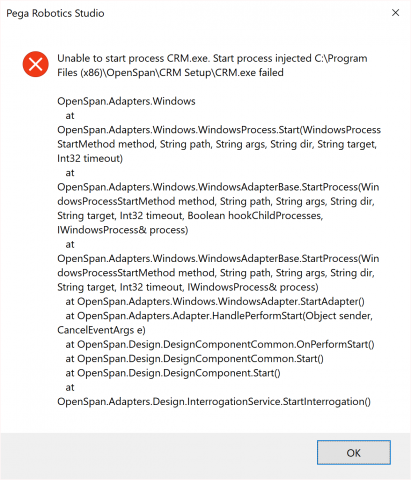 Did anyone see such an error? I may add, that I've played a little with .NET versions, switched off the default 4.7, and turned on 3.5, but it didn't change anything. I've also tried interrogation with other windows applications (Notepad, Filezilla) but the result is the same.
**Moderation Team has archived post**
This post has been archived for educational purposes. Contents and links will no longer be updated. If you have the same/similar question, please write a new post.
Share this page
Facebook
Twitter
LinkedIn
Email
Copying...
Copied!
Posted: 25 Apr 2017 10:10 EDT Thomas Sasnett (ThomasSasnett) PEGA
Lead Robotics Architect
Pegasystems Inc.
US
Is your path to CRM.exe correct? Does it exist in C:\Program Files (x86)\OpenSpan\CRM Setup\CRM.exe? If not, correct it to the proper location where that is installed. If it is not installed, you may be able to find the setup MSI in the installation folder, but it isn't preset on my machine. In that case, you'll need to perform a de-install then re-install of Studio and elect to install CRM with the initial installation.
Posted: 25 Apr 2017 10:44 EDT
Thanks for the answer. CRM app is installed (in mentioned location). I can run it manually - it works. I've installed it manually, after installing of Studio, though. Anyway, I don't think that's a source of my problem. Any other ideas?
Posted: 25 Apr 2017 12:32 EDT Thomas Sasnett (ThomasSasnett) PEGA
Lead Robotics Architect
Pegasystems Inc.
US
There must be some security software preventing injection. Is there any security software running that you are aware of that might prevent applications from injecting code into others? There are a few we know of that can prevent Pega Robotics from running (McAfee Host Intrusion Protection is one) that may need to have our process white-listed.
As that error is environmental, you will likely need someone from support to take a look at your specific machine if you cannot identify what might be blocking Pega Robotics from injecting into the applications.
Posted: 27 Apr 2017 4:07 EDT
Thanks for your help, apparently that is indeed environmental issue on my laptop - I've tried to install the environment on an another laptop and everything went smoothly. 
Posted: 29 Apr 2017 13:05 EDT


Anurag Agarwal (AnuragA4810) TCS

TCS
US
Hey did you find out what might be the issue
Posted: 3 Aug 2017 22:40 EDT
Hello,
Any Resolution on this issue? facing same issue in my windows 10 machine
Posted: 4 Aug 2017 9:55 EDT Marissa Rogers (MarissaRogers) MOD
Senior Knowledge Management Specialist
Pegasystems Inc.
US
Hi Prashant,
Please see the reply from sasnt above. It looks like this may be just for your machine. Please read his response and the one marked as the Correct Answer where the user found the issue to be to their specific machine.
If that doesn't work for you, please write a new post so we can get you the help you need.
Thanks!
Posted: 4 Aug 2017 10:10 EDT
Hi Marissa,
Thanks for your reply. I have seen his reply previously. I removed Antivirus software from my machine. Issue is still there. Is there a problem with Windows 10 security? Do I have to switch to windows 7/8 ?
Posted: 2 Oct 2017 6:09 EDT


Shweta Chawla (ShwetaC5363) Barclays

Barclays
IN
Did anyone find out a resolution for this problem? I am using Robotics studio 8.0 with Windows 10 and facing the same error.
Posted: 9 Nov 2017 9:42 EST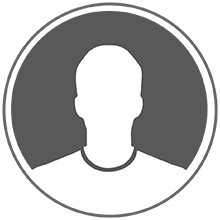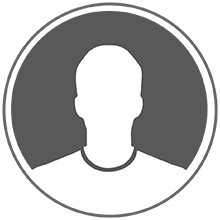 Mukesh Agrawal (MukeshAgr) Virtusa

Virtusa
IN
I am using Robotics studio 8.0 with Windows 10 and facing the same error. did anyone find any solution 
Posted: 11 Oct 2017 6:24 EDT
Jegankumar Dp (Jegankumar.D.P) TATA Consultancy Services Ltd

TATA Consultancy Services Ltd
IN
I believe this is something to do with the windows updates. 
I have removed an update KB4040724 which came on October 2nd and then on its partly working.
Please try and let me know the updates.