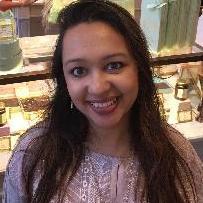 Adeeba Zaman (AdeebaZaman) Accenture
Adeeba Zaman
Accenture
US
Posted: Aug 25, 2021
Last activity: Aug 25, 2021
Posted: 25 Aug 2021 10:41 EDT
Last activity: 25 Aug 2021 14:10 EDT
Send Email With Attachments From Process Flow
Create a Process Flow for a Case. Add a Utility shape as below:
Double click on the Utility shape and add an appropriate Label. Select Activity from the type of Rule.  
Create a name for the activity and open the activity. In the Parameters tab, copy the parameters from OOTB Activity SendEmailNotification.
Add the following steps to the activity. First step will make sure the attachment is saved to the clipboard.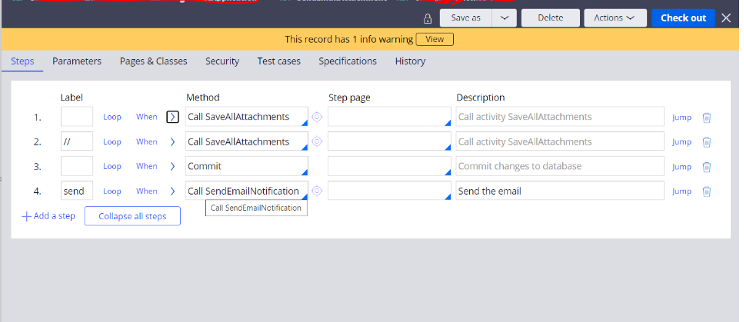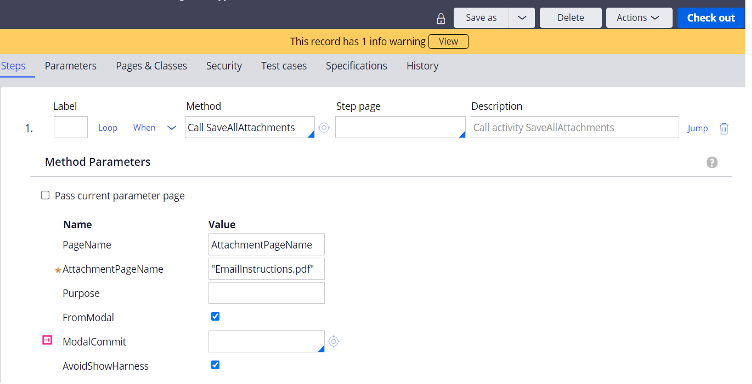 Save and Check in the activity.
Now back to the utility shape, fill in the parameters with the email details. Message could be added with quotations, or it could be a Correspondence template converted to property.
Add the password the email inbox and provide the smtpHost for email server.
Next, add the PZInskey for the attachment category if there is one and also the attachment name.
This Email activity has the option to add BCC, add CC and BCC if required. Save the Utility shape and Save the flow.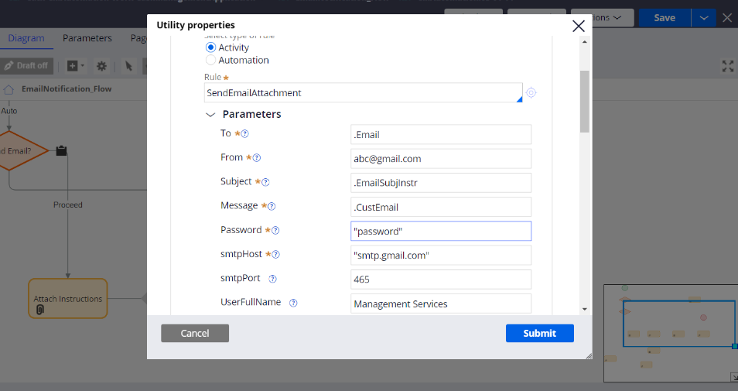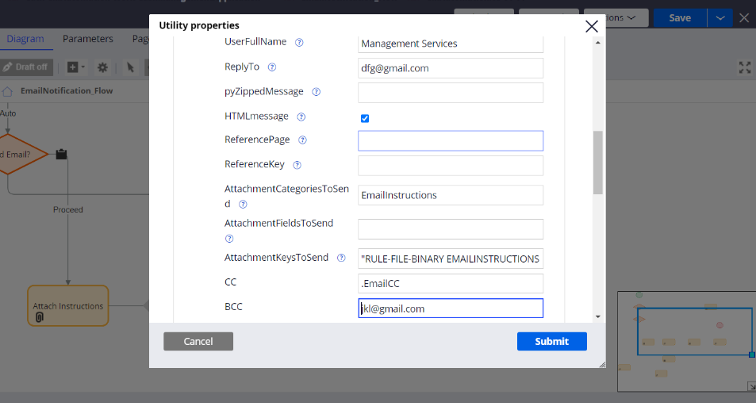 ***Edited by Moderator Marissa to update Platform Capability tags; added Developer Knowledge Share tag****