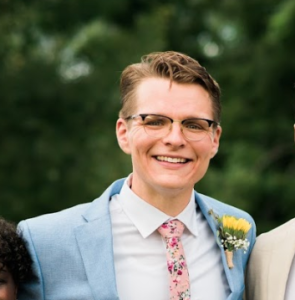 Matt Healy (healm) PEGA
Director of Product Marketing
Pegasystems Inc.
US
Posted: Sep 5, 2018
Last activity: Apr 26, 2021
Posted: 5 Sep 2018 18:03 EDT
Last activity: 26 Apr 2021 10:26 EDT
Closed
New Platform Patch Release Announcement
To our valued customers:
As many of you know, we have used a hotfix process over the years that provides individualized fixes for customers. With the upcoming release of Pega Infinity 8.1, we are launching a new industry-standard "patch release" process that will allow us to deliver and maintain higher quality releases.
The patch release approach will bundle all bug and security fixes over a given period into a cumulative patch release that will be available to all customers. Patches will undergo rigorous testing to ensure we manage dependencies between fixes and improve quality with each patch release.
This new process will provide value to your business through improved overall quality and better dependency management. Going forward, fixes prepared for any given customer will be made available to every customer, ensuring you have access to the highest quality software that includes fixes to issues reported by other customers. This improved approach also eliminates any issues with hotfix compatibly that many customers have experienced over the years.
New patch naming convention
Here are the basics of what you will want to know:
Patches will be released on a regular schedule, initially on a monthly cadence.
Patches are skippable and cumulative - i.e. new patches will include all functionality from previous patches.
The process for logging bugs with the GCS team will remain the same.
The patch release delivery system is in place for Pega 8.1 & all future Pega Platform releases. As you upgrade to 8.1 you will be assimilated into this new process.
You might be wondering – do I need to do anything? No - there is no immediate action needed on your part. If you would like additional information, please read the FAQ below.
As always, our Global Customer Support team is available to answer any questions or concerns.
Thank you for your continued business,
Your friends at Pega
Frequently Asked Questions:
How often will the patch versions be released? Will there be a schedule released?
Patches will be released monthly starting the month after a GA release. The schedule may be adjusted based on the severity and nature of any reported issues.
What will the patch releases contain?
Patch releases are cumulative and include the full Pega Platform distribution, plus all of the fixes made up to that date.
8.1.0 will be the original Platform release
8.1.1 will contain the Platform release plus any fixes from the previous month
8.1.2 will contain the Platform and fixes of 8.1.1 plus the next month's set of fixes
8.1.3 will contain the Platform and fixes of 8.1.2 plus the next month's bug fixes etc.
How do I get the patch release?
Patch releases will be available through Pega's standard software delivery process. Software may be requested through Pega Software Distribution or by contacting GCS.
For Pega Cloud services customers, Pega automatically installs patch releases to all of the environments in your subscription. For details, see Pega Cloud maintenance and types of system updates.
How do I install a patch release?
If you are setting up a new installation using a patch release: please follow the installation guide for your Platform version and system configuration detailed in the Community Knowledgebase.
If you are patching an existing system: please follow the Patching on-premises deployments guide.
When I upgrade to a patch release, what gets installed?
The upgrade process dynamically determines the deltas between the patch release and the version you are running and only installs those deltas.
Has the process for reporting issues changed?
No, the process for reporting Platform issues has not changed. All customers will still report issues via the Pega Support Community.
Where can I see what issues were fixed in a given patch release?
Release notes are provided with each patch release including any known issues. Writeups for the issues that are fixed in each patch release will be available on the Resolved Issues page of the Pega Community.
Does the patch release process apply to Pega strategic applications?
At this time, strategic applications will continue to follow the existing hotfix process. Pega Platform patch releases will be tested for compatibility with the latest GA version of Pega strategic applications.
Are hotfixes still available?
Should serious issues arise that require urgent attention, the primary strategy will be to expedite the next patch. In rare and exceptional circumstances, a hotfix may be provided with the appropriate escalation and approval. Customers must be on the latest patch version of the software before a hotfix can be applied.