 Richard Marsot (RichardMarsot) PEGA
Director, Front End Engineering
Pegasystems Inc.
US
Posted: March 30, 2021
Last activity: March 30, 2021
Posted: 30 Mar 2021 12:12 EDT
Last activity: 30 Mar 2021 14:44 EDT
How to address the issue with the loading indicator in Pega Infinity
In Pega Infinity, the loading indicator could look distorted and the 2 L shapes (green and yellow) could be seen slightly off-center. This issue is seen in Pega 8.1, 8.2, 8.3, and 8.4 if you are using Chrome 84 or higher. Other browsers like IE11, Firefox or Safari do not exhibit this issue.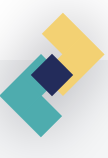 The is related to how Chrome browser handled the CSS positioning of the squares – the change appears with Chrome v84 and higher.
The issue has been fixed in Pega 8.5.1 (the loading indicator in now a circle), in Pega 8.3.5 and Pega 8.4.1 (positioning was fixed).
For older versions of Pega 8.x or if you do not want to upgrade to the latest maintenance release, you can either fix the positioning through local change or change the loading indicator
https://collaborate.pega.com/question/customize-default-screen-load-or-refresh-image               
https://collaborate.pega.com/question/pega-812-how-override-pega-infinity-throbber-busy-indicator-loader-css
***Edited by Moderator Marissa to add the Developer Knowledge Share tag***