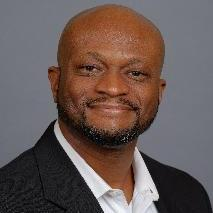 Jason Muhammad (muhaj) PEGA
Senior Specialist Solutions Consultant - Intelligent Automation
Pegasystems Inc.
US
Posted: June 29, 2018
Last activity: July 2, 2018
Posted: 29 Jun 2018 16:12 EDT
Last activity: 2 Jul 2018 2:16 EDT
EForm Creation 7.4
Below are the steps needed to add fields to the smart PDF. During this process I uploaded a smart PDF to Pega but I was unable to extract fields. I uploaded the smart PDF to a tool (online) PDF Escape and then downloaded the PDF (making no changes or using any function from PDF Escape). When I uploaded the smart PDF to Pega for the second time, I was able to read the fields in Pega.
Pega EForm Creation Example
Upload your smart PDF form via the EForm Wizard
Select > Designer Studio > Integrations > Tools > PDF for EForm Wizard
Select the Class for the PDF

The Class is Applied To your Case you created. In this example we are applying the PDF to the class OJ7XGI-Universal-Work – this is the lowest level in the Class Structure meaning any Cases built higher in the structure can inherit/reuse the PDF.
IMPORTANT: Note the Class the configuration applies to for use later in the configuration
Choose the PDF to import a. Name the PDF Form
On the next screen Select the fields from the PDF you wish to populate with information from your Case.
Map the fields to properties from you Case.

Open the App Explorer in the left Tool Column
Expand Data Model > Properties to view the available properties
In the Property Name Field, place your cursor and Click the Down Arrow to
display case properties. If the Properties do not display, enter a period "."then the property name (ex: the LastName property == .LastName)
Note: If after creating the form the fields are not mapped properly you can return to this screen and adjust the mapped properties
Accept the default information and make note of the Rule-File-eForm Form Name and Class for use when configuring the PDF execution step.
In the Case Explorer Select you Case to configure the Life Cycle
Open the Process
Add a Utility Shape
Open the Utility Shape
a. Enter a Name for your Rule (ex: JimsEFormCreation)
b. Select the Configuration Icon to the right of the Rule name
See an Activity is ready for configuration
In this Activity, we will work with the Page & Classes, Parameters, and Steps tabs
Select > Pages & Classes tab

Enter the Page Names as displayed below
For the Page Names EFormPage and PDF2 the Class == Code-Pega-eForm
For the pyWorkPage page name the Class == the same class level you identified for the PDF you mapped above
Select > Parameters tab
Select > Steps tab
Expand Step 2 -- Property-Set

Enter the PropertiesName and PropertiesValue as defined below
Enter the Parameters as defined below
Save your work
Enter the 7 steps as Displayed below
Step 3 == "Call GetEFormFromRuleFileEForm" without the parenthesis
Expand Step 3 -- Call GetEFormFromRuleFileEForm
ClassName == ...Enter the Class the PDF is applied to
FileName == ...the PDF name you defined above
FileType == PDF
Expand Step 4 -- Call GenerateEForm
Expand Step 5 -- Property Step
MapPurpose == ...the PDF FileName identified Step 3
TargetEFormPage == PDF2 (the page name identified in the Pages & Classes tab
Enter the PropertiesName and PropertiesValue as defined above
Expand Step 6 -- Call AttachEForm
23. Method Parameters
Save your Work
25. Close the Edit Activity Tab 26. Save the Process
27. Save the Case Life Cycle
28. Test the EForm Configuration
PageName == pyWorkPage (defined in the Pages & Classes tab)
InsHandle == .pzInsKey (this defines the Case ID)
FileName == ...the PDF FileName identified Step 3
eFormPage == PDF2 (defined in the Pages & Classes tab)
pyNote == enter a short description to be Displayed as the Attachment Name, for Auditing purposes, and to become part of the attachment metadata