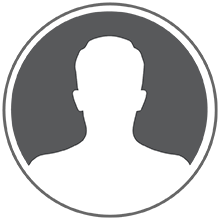 Chakri Payyavula (ChakriP8) Accenture
Chakri Payyavula
Accenture
US
Posted: Nov 24, 2015
Last activity: Nov 24, 2015
Posted: 24 Nov 2015 21:59 EST
Last activity: 24 Nov 2015 21:59 EST
Closed
Deployment - Unable to find a Binary File
I am packaging and moving files from one environment (dev) to another environmnet (int) in Pega version 6.1.
I have a rule where a PDF file is uploaded in the DEV environment as binary file (Rule-Binary-File).
Rule-Binary-File is connected to pr4_rule_file table.
This binary file rule (not the PDF document itself) is included in the zip file (as part of rule creation process) that is deployed to the INT environment. When I open this binary file rule in INT environment and click on the 'Download File' button, I get/receive the file.
BUT when I call an Activity to download the file using built in PEGA activity 'downloadFile' by passing the pzInskey, it is blank. So I ran the SQL statement 'select pzInsKey from pr4_rule_file where pyApplicationName like '%' and pyFileName = 'xxx' in the INT database.
I did not receive any result and hence the Activity Failed.
I cannot understand WHY the file will download when I open up the rule by itself and click on the download button but when I call the file from another activity it fails and the entry is not present the pr4_rule_file table.
In the lower environment, since I created the rule and uploaded the PDF document using the binary form rule from scratch, the pr4_rule_file table contained/stored the PDF file - which enabled me to unit test the calling activity and download the PDF file.
How can I replicate this behavior in INT?
HOW do I move the PDF file between the two environments?