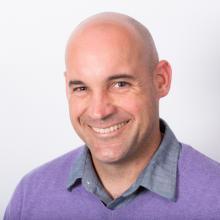 Brendan Horan (BrendanHoran) PEGA
Director, GCS Knowledge Management
Pegasystems Inc.
US
Posted: May 14, 2015
Last activity: May 14, 2015
Posted: 14 May 2015 9:30 EDT
Last activity: 14 May 2015 9:30 EDT
Closed
Community Tip - Mark Answers as Correct/Helpful
We hope you are finding our fledgling Support Community helpful and it becomes your new favorite place to come to discuss and get support for your Pega products. And for as much as we are striving to help all of our new members, there's something you can do to help us, as well as anyone who comes to this space in the future: If someone responds to a question you have with a correct answer or information that helps better your understanding, please mark the response as either correct or helpful.
Doing so benefits this community in many ways, including:
As we grow the knowledge-base, it makes it easy for new members to identify discussions that have the answers they may be looking for.
It allows members who are looking to answer questions to quickly identify those that have not yet been answered.
It gives credit and acknowledgement to the members who have provided the correct/helpful answer.
It give us, the moderators of this space, something we can measure and track as we gauge the success of this community.