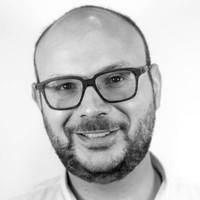 Max Rollinger (MaxRollinger)
Sr. Manager, Partner Ecosystem Development Marketing
Pegasystems Inc.
US
Posted: Jun 22, 2021
Last activity: Jun 22, 2021
Posted: 22 Jun 2021 9:51 EDT
Last activity: 22 Jun 2021 9:51 EDT
Closed
From ATP to WDP: How Our Training Partners Help Advance Pega Careers
With certified resources available in every region of the world, Pega continues to expand on an annual basis thanks to the hard work of our Technical Enablement team. One of the major avenues that our Technical Enablement team utilizes to train, certify and place new members of our ecosystem is through our Authorized Training Partner (ATP) and Workforce Development Partner (WDP) programs. 
While you might have seen these abbreviations before, we wanted to take this opportunity to explain both of these programs in greater detail - who they are and how they benefit both established partners/clients of Pega, as well as newcomers to our ecosystem. 
Authorized Training Partners (ATP's)
Who are they? - Certified product experts and authorized trainers who leverage Pega-developed training materials or deliver original, differentiated training content that has been certified by Pega. 
How are they beneficial? - One of the most valuable elements of our ATP program is in their ability to "reach where we aren't, speak what we can't." Oftentimes ATP's can be found in regions or areas where Pega doesn't have a member of our training team. They also help fill the important gap of localized training for Pega technologies in languages that our training staff doesn't speak fluently. 
Where can I find them? - Pega has over 15 ATP's across the Americas, APAC and EMEA. 
Workforce Development Partners (WDP's) 
Who are they? - Pega partners who recruit, train, certify and deploy Pega resources to customers and other partners. All WDP's have Pega authorized trainers on staff. 
Why are they important? - Because they help meet the demand for Pega trained resources in our ecosystem by having Pega professionals who are ready to be deployed, on-demand. This helps our customers and partners increase their project delivery capabilities and provides a long-term solution for their Pega resource needs. Our WDP's also allow us to identify and train people from a wide variety of educational, professional and geographic backgrounds on the Pega platform, adding to the diversity of our global technical ecosystem. 
Where can I find them? - Pega currently has 7 WDP's in regions including the Americas, APAC and EMEA. 
Interested in learning more about how your organization can work with our ATP/WDP programs around the globe? We want to hear from you! Visit our website, introduce yourself, and we will connect you with the partners who will be the best fits given your needs and geographic location. 
Don't forget that Pega also has a dedicated University Program with over 30 schools worldwide that offer students dynamic curriculum on cutting-edge Pega software so that they have the opportunity to enter the workforce with Pega certification. Stay tuned for our next Collaboration Center post where we will showcase how our University Program graduates are making an impact in their Pega careers.