Lochana Durgada Vijayakumar (Lochan_DV) PEGA
Senior Manager, Knowledge Management
Pegasystems Inc.
IN
Posted: June 17, 2019
Last activity: March 24, 2020
Posted: 17 Jun 2019 4:29 EDT
Last activity: 24 Mar 2020 10:11 EDT
Closed
Ask the Expert - Real-time Agile with Suman Bhowmick
Join @SumanKumar in this month's Ask the Expert (June 17th - June 28th)
Meet Suman Bhowmick:
Suman is working as Product Manager for App Studio and Case Management. Suman has more than 14 years of rich and diverse experience in the field of Product Management, Product Development & Innovation. Suman loves delivering powerful features which are very simple, intuitive and can be effectively used by all users without any training.
Message from Suman Bhowmick: Hi all! I am looking forward to interact with you guys and answer your questions about Realtime Agile - Features, Agile Workbench, Jira Integration, Rally integration, for a start.
Ask the Expert Rules
Follow the Product Support Community's

Community Rules of Engagement

This is not a Live Chat -

Suman

will reply to your questions over the course of this two-week event

Questions should be clearly and succinctly expressed

Questions should be of interest to many others in the audience

Have fun!
Share this page
Facebook
Twitter
LinkedIn
Email
Copying...
Copied!
Moderation Team has archived post,
This thread is closed to future replies. Content and links will no longer be updated. If you have the same/similar Discussion, please write a new Discussion.
Posted: 17 Jun 2019 7:29 EDT Suman Kumar Bhowmick (SumanKumar) PEGA
Senior Product Manager, App Studio
Pegasystems Inc.
IN
Hi All,
Agile Workbench enables business stakeholders to provide feedback and requirements from right inside the app and then automatically translates the feedback into agile artifacts like user stories, bugs. And the best thing is that if needed the Agile workbench can be integrated with 3rd party agile project management tools like Jira and Rally through our marketplace.
The Pega Platform is the first no-code application development platform that provides a real-time, continuous, and truly seamless collaboration between business and IT throughout the entire app dev process.
Know more about agile workbench here: https://www.pega.com/products/pega-platform/agile-workbench And feel free to post your questions if any on this amazing feature. 
Regards,
Suman
Posted: 17 Jun 2019 14:28 EDT
varun vemulapalli (varunv37) aig

aig
US
Hi Suman,
How we can send user id to authorize the user in jira?
Thanks
varun vemulapalli
Posted: 18 Jun 2019 6:41 EDT
Veeramanikandan Mani (VeeramanikandanM) Ford Motor Company

Ford Motor Company
IN
Posted: 18 Jun 2019 7:24 EDT
John Healey (healj) PEGA
Principal System Architect
Pegasystems Inc.
GB
Hi.  The workload for setting up projects in PMF/Agile Studio has always been quite high.  Are there any reference configurations or templates available to get a fast start?  Are there easy ways to synchronise the team's operators between environments and Agile Studio?
Posted: 18 Jun 2019 13:18 EDT Nishanth Sogasani (NishanthS7731) Farmers Insurance

Farmers Insurance
US
Hi Suman,
We are looking to integrate Rally to PEGA for below reasons (as of now).
1. Tag the code changes while checking-in to a user story. I believe, this is possible. If so, is there any reporting feature available to list down the rules associated to each user story ?
2. To and fro feedback between PEGA and Rally. It is possible as explained in "https://www.pega.com/products/pega-platform/agile-workbench"
3. Kick-off pega deployment (CI/CD) based on a story's status change. Is this possible and are there any specific APIs for this use case ?
Thanks,
Nishanth
Posted: 19 Jun 2019 7:52 EDT
Posted: 19 Jun 2019 10:37 EDT


HEMANTH TAMMAREDDI (HEMANTHT2663) ZENSAR

ZENSAR
US
Hi Suman,
Is there a setting to turn on/off to view app studio in pega infinity ?I do see dev and admin but not app studio 
Thanks,
HT
Posted: 20 Jun 2019 10:25 EDT
Vinoth Kumar Ramachandran (VinothKumarR2284) Ford Motor Company

Ford Motor Company
IN
Posted: 21 Jun 2019 5:27 EDT
Ashirvad pantula (_Ashirvadp) Infosys Ltd

Infosys Ltd
IN
Posted: 21 Jun 2019 11:23 EDT lakshmi ganesh kommandi (lakshmiganeshk) Cognizant
Sr.Associate
Cognizant
IN
Posted: 21 Jun 2019 13:34 EDT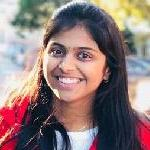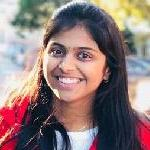 ALEKHYA POGAKU (ALEKHYAP5892) Cognizant

Cognizant
US
How are the on-the-fly changes (happening very frequent) from client accommodated in workbench. Is there any add on to track such changes/updates to stories? Of course the Audit/History does show the updates but updates to a story which is close to deadline shall highlight the impact on its delivery and keep the corresponding Assignee posted.
Posted: 24 Jun 2019 5:46 EDT
Hi there,
i hope you can indicate to me if anybody has the same layout in Scrum Board. In documentation the user stories are showed in first column but in the real world It's not the same and for me it's loosing the kanban way.
See my attachments to see the 2 versions of the same view: 
1. Documentation agile studio user guide
2. A real installation i pega cloud of Agile Studio.
Do you think I need to do any configuration?.
Thx in advance
Posted: 24 Jun 2019 12:22 EDT
Rajendra M (RajendraM) Cognizant

Cognizant
IN
Can we integrate Agile workbench with other Agile Tools like Microsoft Team Foundation Server?
I understand  we can integrate with JIRA and Rally but wanted to check on the feasibility to integrate with other tools.
Posted: 28 Jun 2019 11:20 EDT
Vinoth Kumar Ramachandran (VinothKumarR2284) Ford Motor Company

Ford Motor Company
IN
Posted: 28 Jun 2019 11:38 EDT
Lochana Durgada Vijayakumar (Lochan_DV) PEGA
Senior Manager, Knowledge Management
Pegasystems Inc.
IN
Thank you for an amazing session on Real-time Agile! We will be closing this session (reluctantly) today. However, please continue posting your questions using the regular 'Write a Post' button.
Big thank you to @SumanKumar for being an amazing expert!