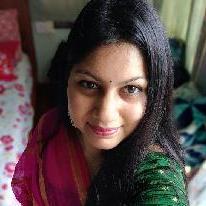 Lochana Durgada Vijayakumar (Lochan_DV) PEGA
Senior Manager, Knowledge Management
Pegasystems Inc.
IN
Posted: Aug 12, 2016
Last activity: Feb 4, 2019
Posted: 12 Aug 2016 10:23 EDT
Last activity: 4 Feb 2019 14:26 EST
Closed
FAQs for Pega Robotics (OpenSpan) Community Members
Welcome to Pega Product Support Community, PSC as we call it.
Take a look at the below links to learn how to make our community work for you.
Product Support Community Frequently Asked Questions
Community Tips and Tricks
These are also available under Important PSC Information on the right pane of your screen.
Below are a few pointers that might help jumpstart your journey with us.
Why am I being redirected here?
OpenSpan community is now merged with Pega Product Support Community.
Read the announcement OpenSpan Joins Pegasystems to know more!
I am unable to sign in to PDN. What do I do?
1. Visit the PDN registration page to fill out the form.
2. You will receive an address verification email if your email address domain exists in the system.
3. If you use an ISP email addresses or email domains that do not exist in the system, a manual approval process triggers.
How to do I ask my question?
1. Click Write a Post option available on the right pane of your screen
2. Enter your question title and fill in the details of your use case in the content box (Body)
Important Note: Do not include any proprietary information within your post, including IP addresses, company information, your contact information, URLs, screenshots/images with class names.
3. Add any screenshots, log files to help troubleshoot using the File attachments option
4. Choose a Product Topic Category related to Robotic Automation from the dropdown list. Click on the field and start typing to get all the relevant options dynamically
5. Hit Save to publish your post!
How do I get notified if there is any activity on my post?
1. Subscribe to Pega Product Support
2. Verify notification subscription
Read How to Subscribe to PSC to learn how to do this.
Where is the option to Share an idea like we had on OpenSpan Community?
Currently, the Share an Idea option is unavailable. We will bring it back for you in the near future. Until then, keep posting your ideas as discussions. You can create a discussion by unchecking the Mark this as a question checkbox displayed while writing a post.
How do I Report a problem?
This is handled through questions on PSC. Click the simple Write a post option to report your problem.
How do I Give praise?
Thank you for this thought! Currently, we do not have an option for product feedback. However, you can add praise to a post by clicking Like. We also have options to acknowledge responses on posts such as Upvote, Helpful Answer and Correct Answer (the last 2 options are available only for questions posted by you.)
Read more about these cool features on the FAQs
Will all my older posts be available here?
Selected content has been manually migrated between communities. This content will contain an attachment that includes the detailed discussion.
What if I am unable to find my post on PSC?
Contact your friendly Moderators: Marissa, Lochan and Vidyaranjan. Find out about them: Meet our Moderators
Does this change the way Support at OpenSpan works?
Yes, OpenSpan support is now merged into Pega Support. Read My Support Portal explained for Pega Robotic Automation (formerly OpenSpan) to know more!
How do I report any issues I face while using PSC?
To report any issues and/or suggestions for improvement, please click the black feedback button on the right side of your screen.